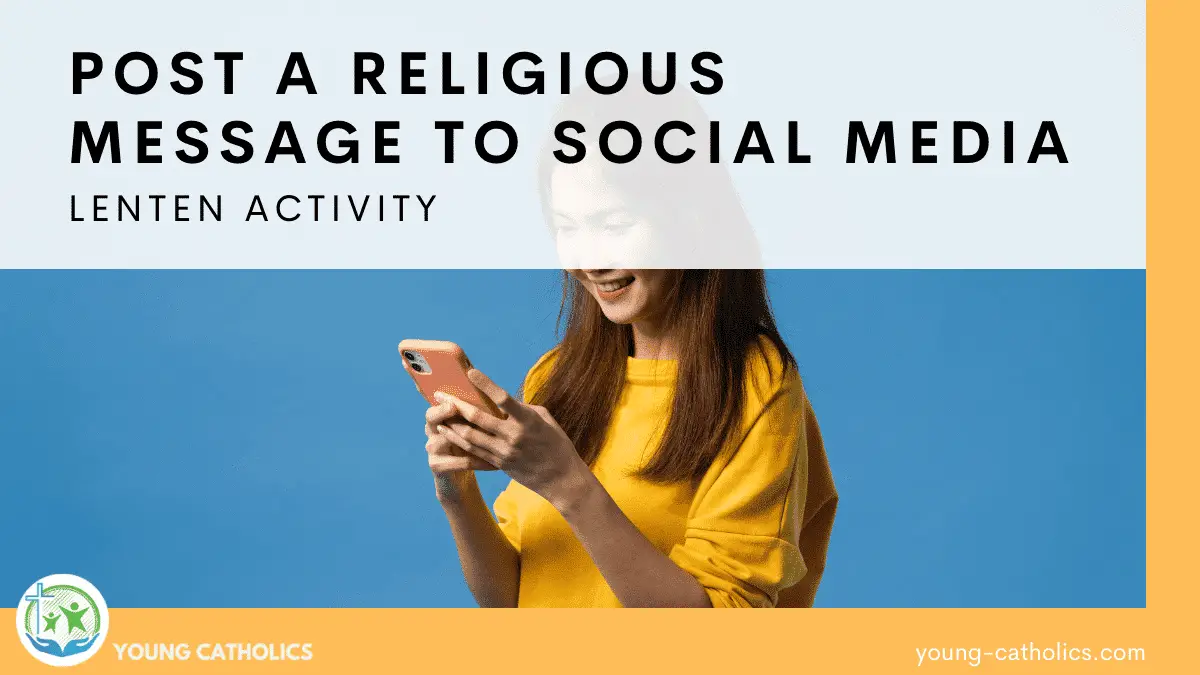 Post a Religious Message to Social Media
Some people fast from social media during Lent. This can be a very effective way to regain wasted time. But if you are not fasting from social media, consider posting an inspirational religious message.
This is a really good Lenten practice for teenagers and adults to try. It can be a little uncomfortable and intimidating at first if you are not used to posting religious messages. Many Catholics find it challenging to evangelize, but this can be an entry level way of doing it. It might start some conversations about your faith, so be prepared to speak simply and confidently about what you believe.
Social Media Graphics and Links
If you are looking for images to share, check out my calendar page. There are religious messages for sharing on each of Sunday dates and many of the other dates also. Just click on the image to see the full size version. From there you can save it and share it.
Or check my Lenten Idea page. There you will find a number of Lenten ideas and videos which you can share.
A few images from these pages are shown below to help you get started.
Sponsored

Give up something different for Lent
Lent is a time to answer the call to conversion. Find ideas for prayer, fasting, almsgiving, and more here.
This In the Desert lesson plan on prayer, fasting, and almsgiving will help youth understand the connection between the temptation of Jesus in the desert and Lenten focus on spirituality, sacrifice, and service. Youth will come to understand why we give things up for Lent.
Did you know Pope Francis tweets almost every day on Twitter? Follow him for daily inspiration and then share his messages with others on your own social media outlets. Pope Francis' handle is @Pontifex.
Like this: