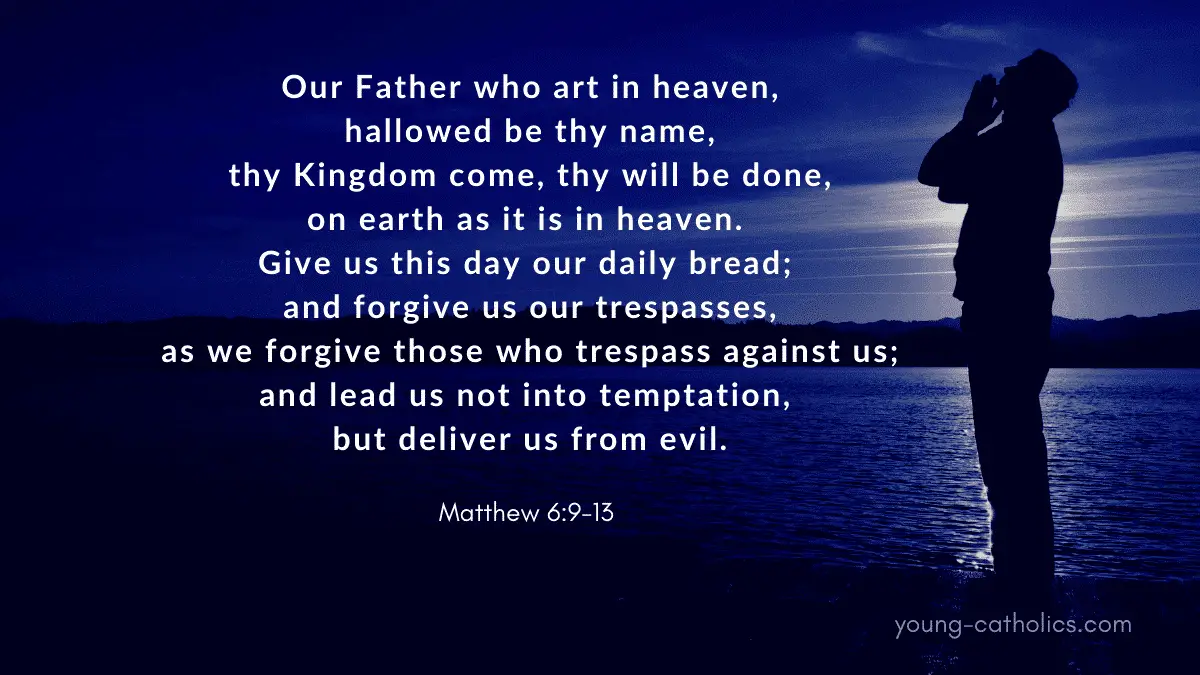 Our Father who art in heaven,
hallowed be thy name,
thy Kingdom come,
thy will be done,
on earth as it is in heaven.
Give us this day our daily bread;
and forgive us our trespasses,
as we forgive those who trespass against us;
and lead us not into temptation,
but deliver us from evil.
– Matthew 6:9-13
The Our Father is what many consider one of the "big three prayers" for Catholics, along with the Hail Mary and the Glory Be. It is the first prayer many Catholics remember learning as a child. But since we have been saying it for so long, sometimes we feel like it is too familiar. A challenge when we say the Our Father is to not say it automatically, without thinking. Instead when we pray it, try to see which phrase stands out the most. It will vary from day to day. Maybe that's what God wants us to focus on in that moment.
We are sorry that this post was not useful for you!
Let us improve this post!
Tell us how we can improve this post?