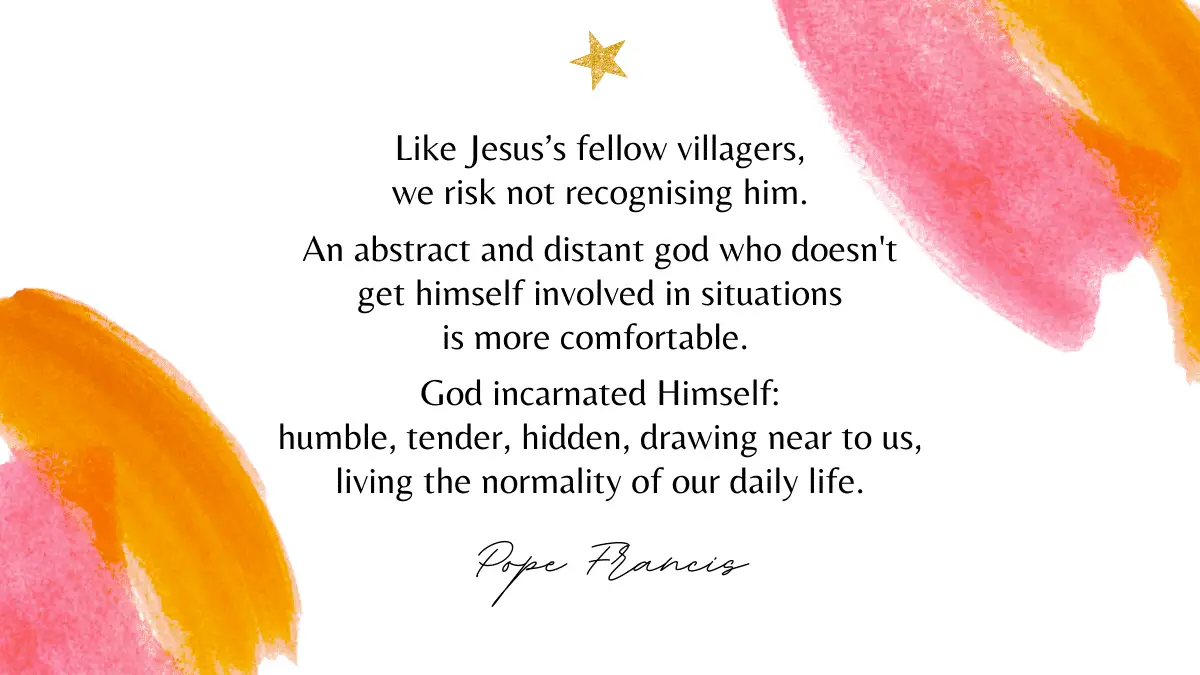 This Pope Francis quote reflects on the gospel for the 14th Sunday in Ordinary Time – Year B. In this gospel, the people of Jesus' hometown can't recognize him as the Messiah. They know him too well and already have assumptions about him.
Do we take Jesus for granted? How can we look at our Lord in a new light and discover something new about Him today?
We are sorry that this post was not useful for you!
Let us improve this post!
Tell us how we can improve this post?