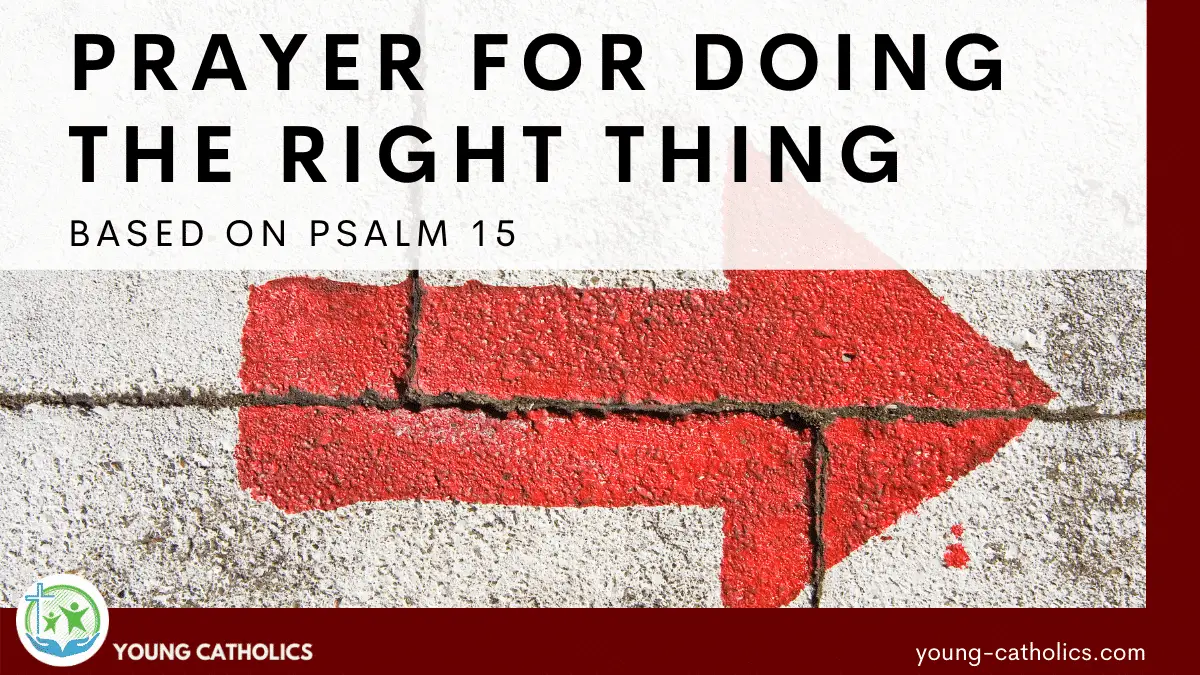 Prayer for Doing the Right Thing
About This Prayer Based on Psalm 15
Psalm 15 is a prayer for doing the right thing, a prayer which calls us to be "doers of the Word." Psalm 15 spells out that God expects His people to act with justice. This prayer is based on that psalm.
This is a short psalm, so the prayer is also brief. Perhaps that should remind us that discipleship does not need to be complicated. We need to do those things God asks of us and do them as best we can.
A printable copy of Prayer for Doing the Right Thing – Based on Psalm 15 can be found at the bottom of this post.
Prayer for Doing the Right Thing – Based on Psalm 15
I hear you calling me my Lord.
How can I respond to your invitation?
Help me do the right thing.
You have given me a conscience
So that I can know what is right and wrong.
Please give me the strength to follow it.
You have given me words.
Let them be words of truth.
Words which harm do not reflect your love.
You have given me friends who do what is right.
They help me stay faithful to you.
I am grateful for them.
You have given me so many blessings.
Help me be generous with my gifts
And use them for the common good.
You give me courage.
Knowing you are close by
Helps me do the right thing.
Amen.
Sponsored
Learn more about the psalms
Printable Copy of this Prayer
Related Resources
See more prayers and social media graphics based on the psalms. It is indexed by psalm number.
The psalms speak from the heart. They are meant to be prayed and sung. They are also honest and full of emotions.
We are sorry that this post was not useful for you!
Let us improve this post!
Tell us how we can improve this post?