Prayer of Thanksgiving for Being Saved
This prayer, based on Psalm 116, is a prayer of thanksgiving for being saved by God. This is a prayer for when I have been distressed and called upon the Lord, and he has come to my rescue.
Prayer of Thanksgiving for Being Saved
Based on Psalm 116
You have heard me Lord.
I prayed and you heard me.
I was so upset.
I didn't know where to turn.
Then I called to you
And you answered me.
I am so thankful.
You are kind and merciful.
I felt helpless and alone.
You rescued me.
You dried my tears.
You picked me up.
You stayed with me.
What can I do to thank you?
I will praise you and remember.
I will tell everyone about you.
You have freed me
So I can serve you now.
I am making a promise.
It is a promise to praise you
And thank you all my life.
I will always remember.
Alleluia!
Amen.
Copyright 2021 Young Catholics

Sponsored
Learn more about the psalms
Printable Copy of this Prayer
Related Resources
See more prayers and social media graphics based on the psalms. It is indexed by psalm number.
The psalms speak from the heart. They are meant to be prayed and sung. They are also honest and full of emotions.
Thankfulness Quote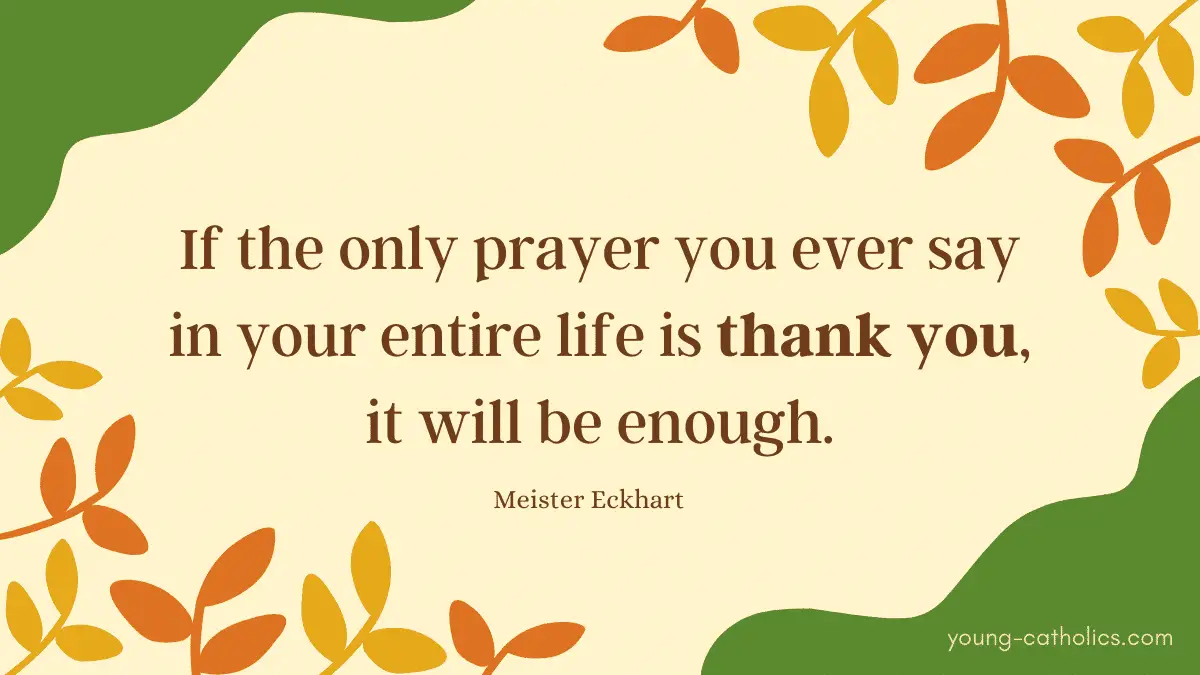 Like this: