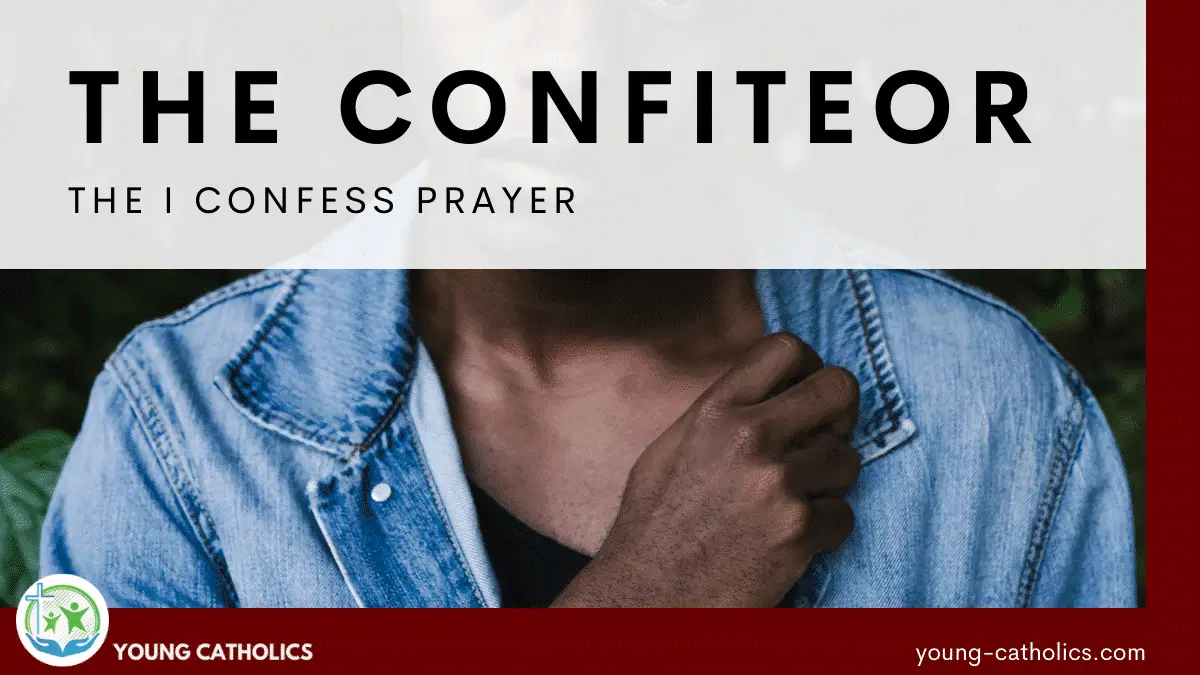 The Confiteor prayer is sometimes called the I Confess prayer. Confiteor means "I confess" or "I acknowledge" in Latin. It is one of the options for the Penitential Rite near the beginning of Mass. It is also just a good prayer to say to help remember our own weaknesses.
"Through my fault", which is said three times during the prayer, is rendered as "Mea culpa" in Latin. This phrase is used widely as an admission of having made a mistake.
The Confiteor Prayer (I Confess Prayer)
It is a usual practice to strike your breast three times when saying "through my fault"
I confess to almighty God
and to you, my brothers and sisters,
that I have greatly sinned,
in my thoughts and in my words,
in what I have done and in what I have failed to do,
through my fault, through my fault,
through my most grievous fault;
therefore I ask blessed Mary ever-Virgin,
all the Angels and Saints,
and you, my brothers,
to pray for me to the Lord our God.
Printable Copy
Related Resources
This humility prayer asks God for the grace to let go of our need to be admired and the center of attention. It is hard to put God first when we are focused on ourselves.
Among other things, these include the Sign of the Cross, the Penitential Act, the Gloria on Sundays and solemnities, and an opening prayer. Read more.