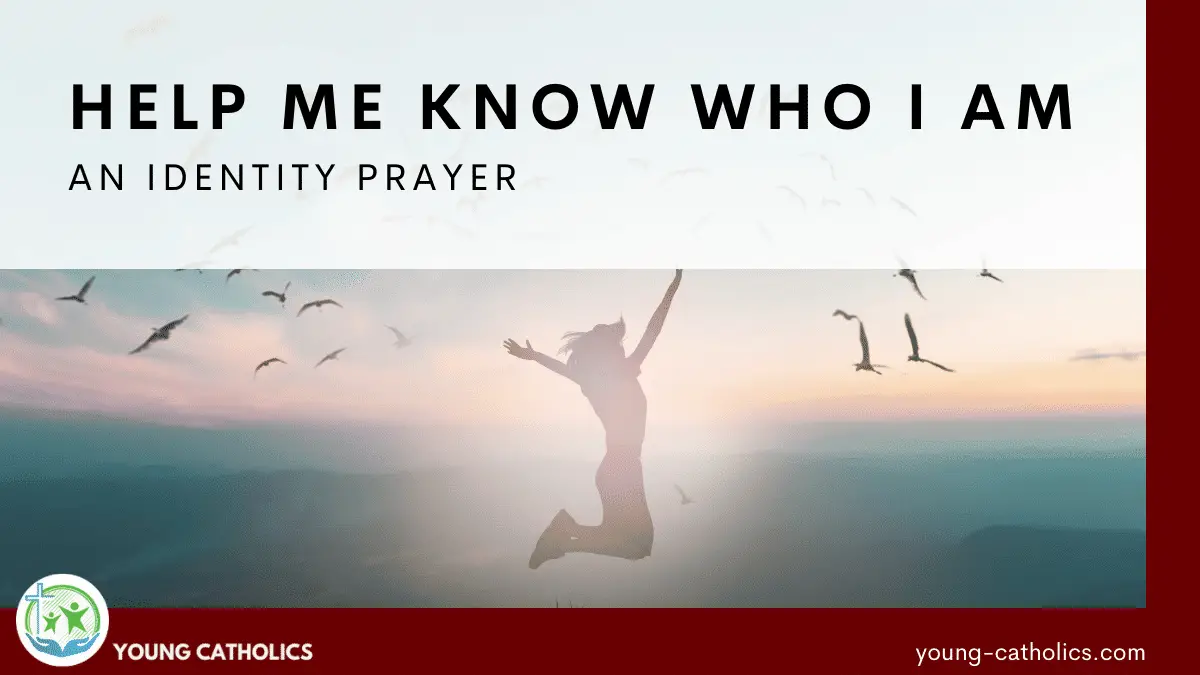 Help Me Know Who I Am: An Identity Prayer
The Prayer
Printable Copy
Resources
This Help Me Know Who I Am Identity Prayer asks God to show us how he sees us. Then confident in His love for us, we can give the glory to Him.
Help Me Know Who I Am
An Identity Prayer
Dear God,
Help me to know who I am.
Let me see myself as you see me.
As you gaze upon me
show me that you love me
in my strengths and my weaknesses.
Open my heart so I can
hear you call me
"Beloved Daughter" or
"Beloved Son".
Then, secure in my identity,
let me act so that others
see you through me.
Rid me of the need to
draw attention to myself.
May I always point to you.
Glory to you forever.
Amen.
Copyright 2022 Young-Catholics.com
Related Resources
This Litany of Humility asks Jesus to lead us down the path of humility, wanting to be less than all others around us, so that He might be glorified instead of us.
This music goes well with this prayer about identity.