Put out a wreath today for your Advent activity. Wreaths are commonly used during Advent and at Christmas, so tie this holiday tradition in with its spiritual meaning. Hang a wreath on your front door or elsewhere in your house. Use the following wreath prayer service to make any evergreen wreath serve as a reminder of our salvation.
Wreath Prayer Service
As we hang this wreath, we are reminded by its circular shape that God has no beginning or end.
In the beginning was the Word,and the Word was with God,and the Word was God. He was in the beginning with God. All things came to be through him, and without him nothing came to be. – John 1:1-3
The evergreen in the wreath represents strength because it does not fade quickly. This reminds us of the strength we have in Christ.
I can do all things in Christ who strengthens me. -Philippians 4:13
For the same reason, the evergreen also represents the everlasting life given to us by Jesus Christ.
For God so loved the world that he gave his only Son, so that everyone who believes in him might not perish but might have eternal life. – John 3:16
Let us keep this in our hearts whenever we see a wreath this season.
Printable Copy
Click on the image below for a printable PDF copy of this prayer service.
More Resources
You could also use this prayer service when you get out your Advent wreath.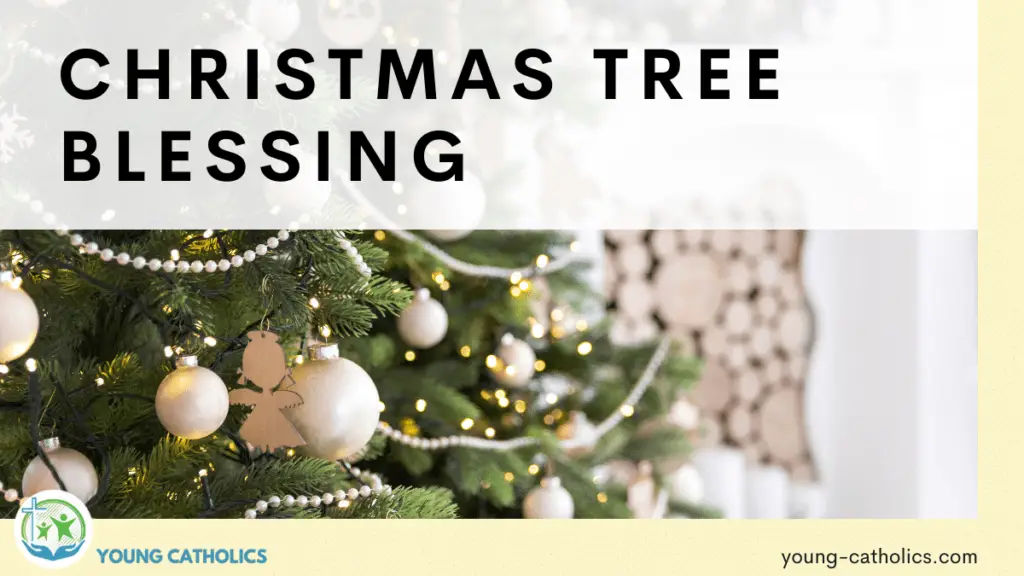 This is a short prayer service for when you put up your Christmas tree. Help your children remember the reason for the season.
Advent is a season of preparation for the celebration of Christmas. It starts four Sundays before Christmas. The focus of this season is both the incarnation of the Christ child in Bethlehem and being alert and ready for the coming of Christ. See ideas for prayers, crafts, projects, and lesson plans here.