About the O Antiphons
The "O Antiphons" are part of the evening prayer from the Liturgy of the Hours for December 17 to December 23. In them, Old Testament imagery is used to proclaim the coming of the Christ child.
Incorporate them into your family prayer this advent, perhaps when praying at meal time or when lighting your advent wreath. Pause and reflect how each antiphon expresses a different title for the Messiah, giving us insight into how our own lives are changed by the Lord.
If you would like to share these antiphons on social media, click on the image for a full sized version. Please link back to this site when sharing.
The O Antiphons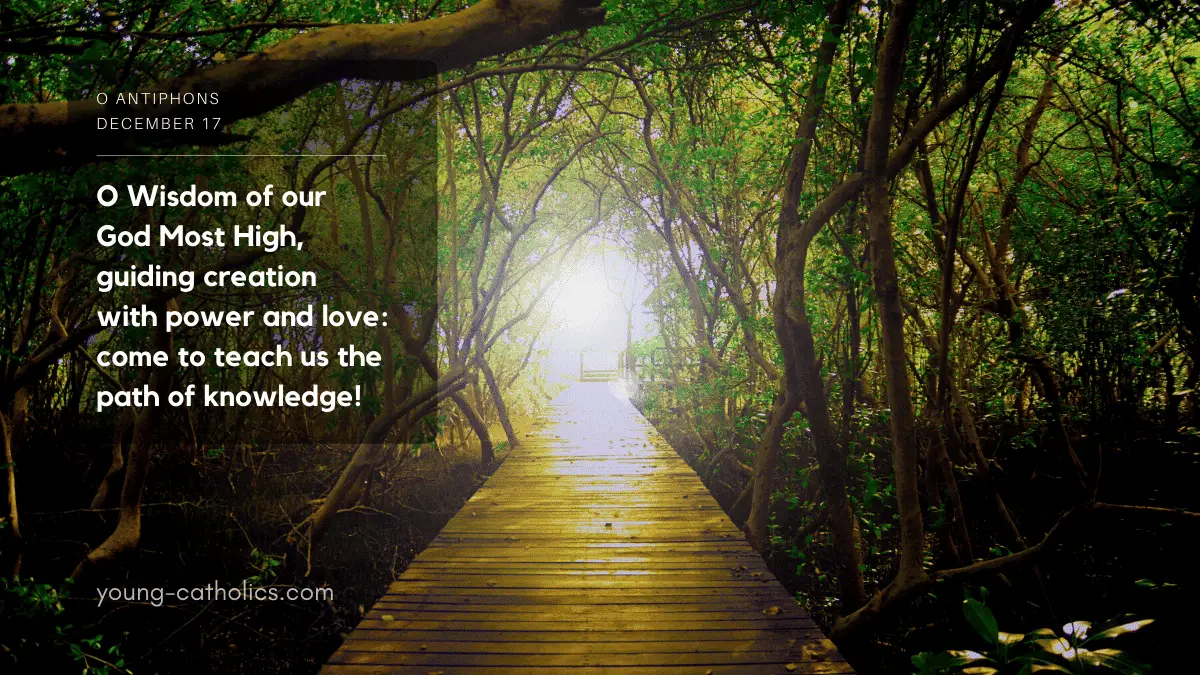 December 17 – O Wisdom
O Wisdom of our God Most High,
guiding creation with power and love:
come to teach us the path of knowledge!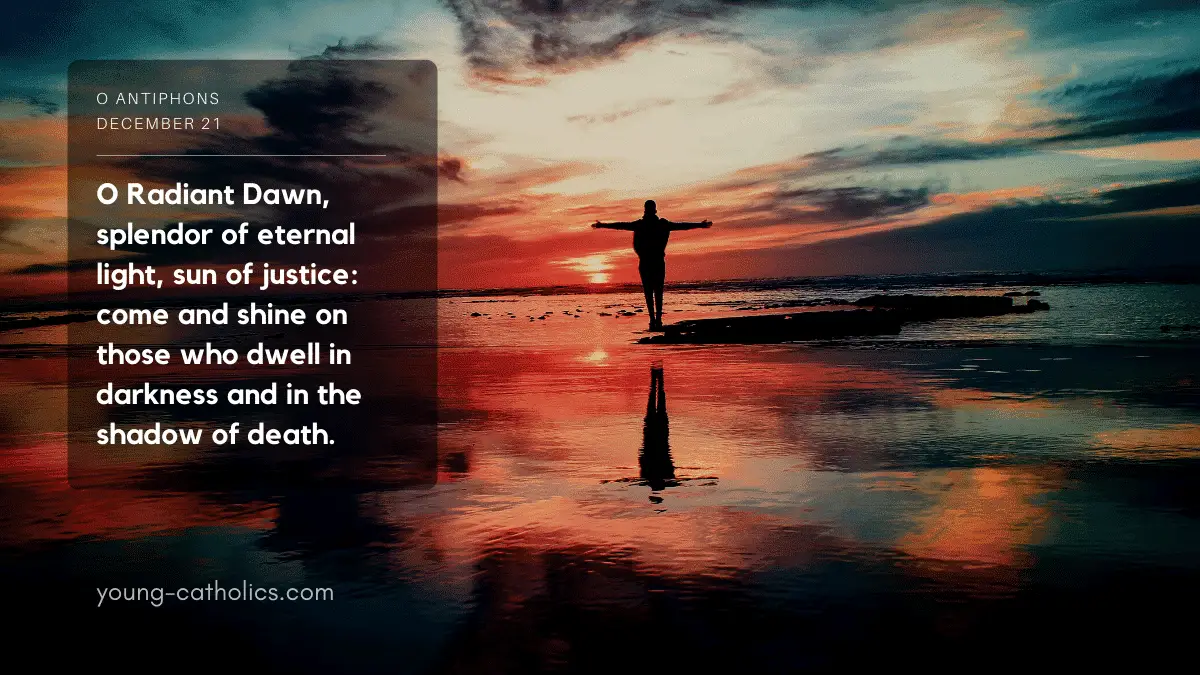 December 21 – O Radiant Dawn
O Radiant Dawn,
splendor of eternal light, sun of justice:
come and shine on those who dwell in darkness and in the
shadow of death.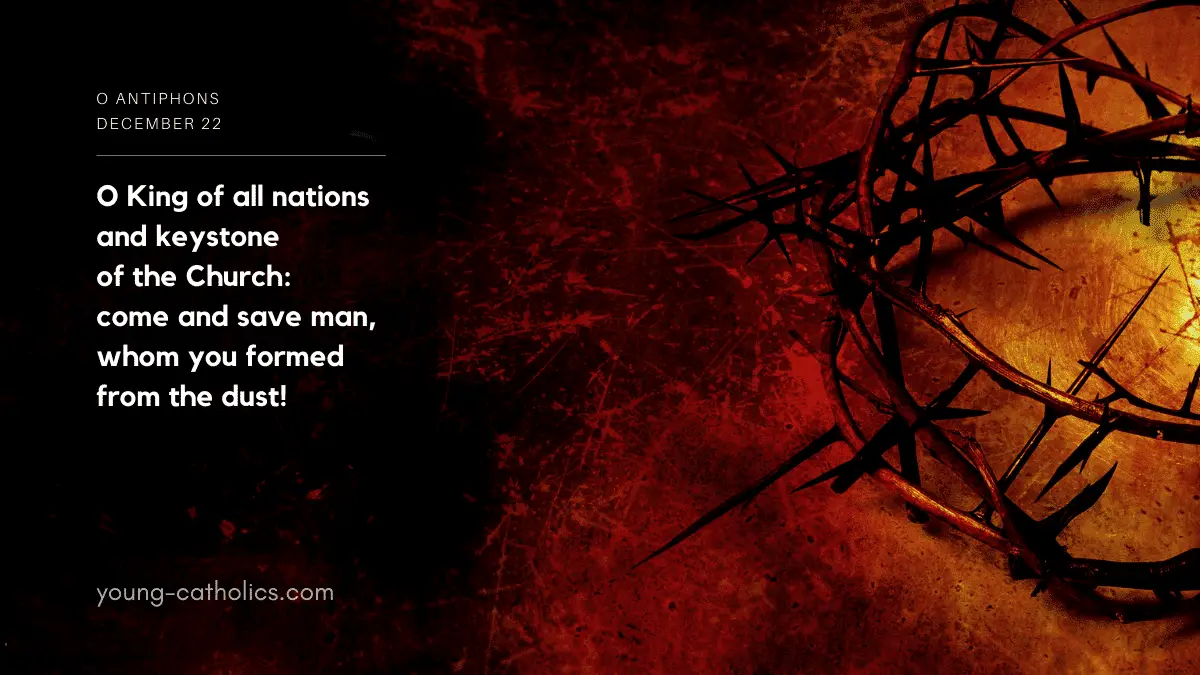 December 22 – O King of All
O King of all nations and keystone of the Church:
come and save man, whom you formed from the dust!
More Resources
Some thoughts on the connection between the O Antiphons and the song "O Come, O Come Emmanuel". This music can keep us focused on Advent when there is so much attention given to Christmas.