About the Prayer of St. Francis
The Prayer of St. Francis is a beautiful prayer of peace and abandonment of our own purpose to God's will. This prayer is not actually found in the writings of St. Francis and was most likely written by someone else. The Sisters of St Francis from Clinton Iowa taught me in grade school and regardless of its origin this prayer was a part of our routine.
Prayer of Saint Francis of Assisi (Peace Prayer)
Lord, make me an instrument of your peace.
Where there is hatred, let me sow love;
where there is injury, pardon;
where there is doubt, faith;
where there is despair, hope;
where there is darkness, light;
and where there is sadness, joy.
O Divine Master, grant that I may not so much seek
to be consoled as to console;
to be understood as to understand;
to be loved as to love.
For it is in giving that we receive;
it is in pardoning that we are pardoned;
and it is in dying that we are born to eternal life. Amen
Shareable Image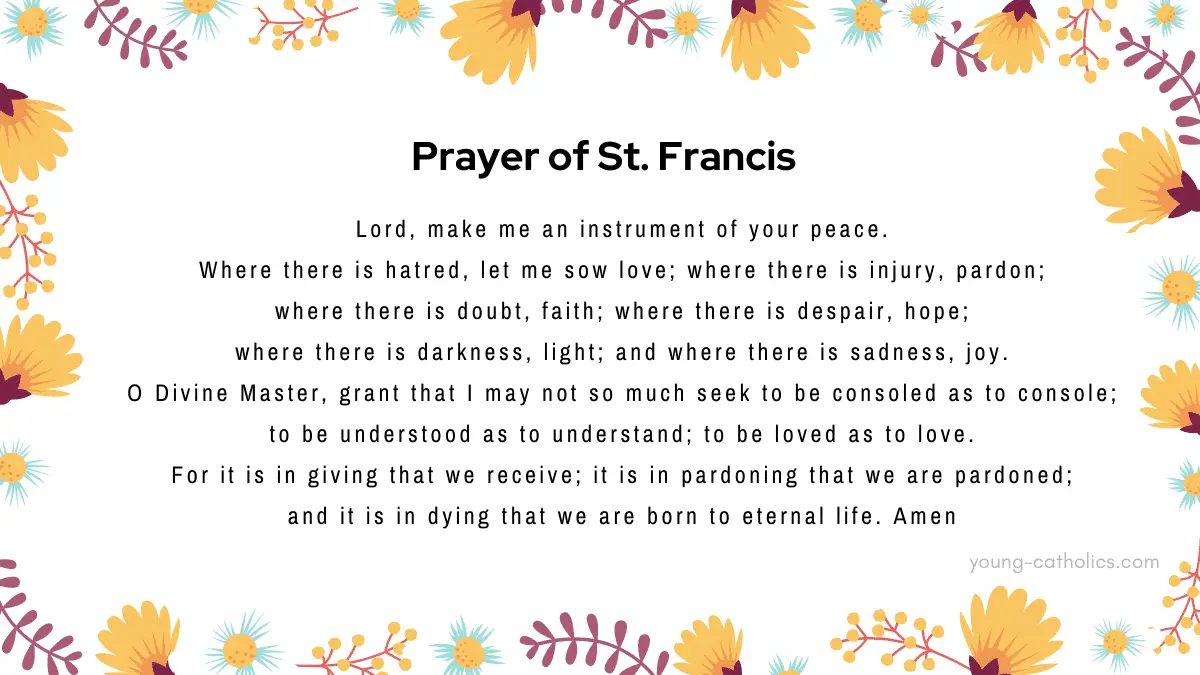 Pope Francis, who chose his name because he was inspired by St. Francis of Assisi, has also written a prayer for peace.