St. Cyril of Jerusalem
Feast Day: March 18
St. Cyril of Jerusalem was a fourth century bishop. During his time, there was a faction within the Church, known as Arians, who did not believe that Jesus was truly divine. Cyril was unjustly accused of belonging to this faction and sent into exile. Eventually, he was cleared of these rumors at the Council at Constantinople. This is the council where the Nicene Creed was developed, declaring that Jesus was "consubstantial" with the Father.
Read more about St. Cyril of Jerusalem.
St. Cyril of Jerusalem's feast day is March 18.
Daily Mass Readings for the Optional Memorial of Saint Cyril of Jerusalem, Bishop and Doctor of the Church
First Reading – 1 John 5:1-5: "Everyone who believes that Jesus is the Christ is begotten by God, and everyone who loves the Father loves also the one begotten by him."
Responsorial Psalm – Psalm 19: "The judgments of the Lord are true, and all of them are just."
Gospel – John 15:1-8: "I am the true vine, and my Father is the vine grower. He takes away every branch in me that does not bear fruit, and everyone that does he prunes so that it bears more fruit."
Sponsored

Learn more about the creed we profess
St. Cyril of Jerusalem Quotes and Social Media Graphics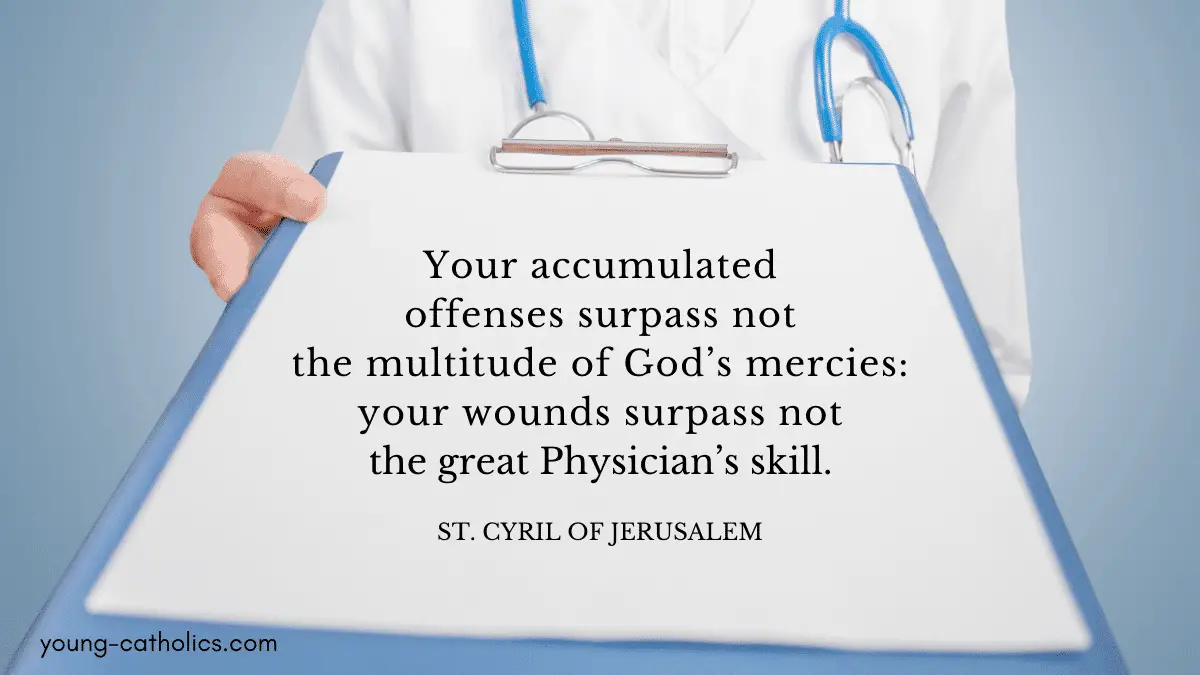 Your accumulated offenses surpass not the multitude of God's mercies: your wounds surpass not the great Physician's skill. Only give yourself up in faith: tell the Physician your ailment: say thou also, like David: I said, I will confess me my sin unto the Lord: and the same shall be done in your case, which he says immediately: And you forgave the wickedness of my heart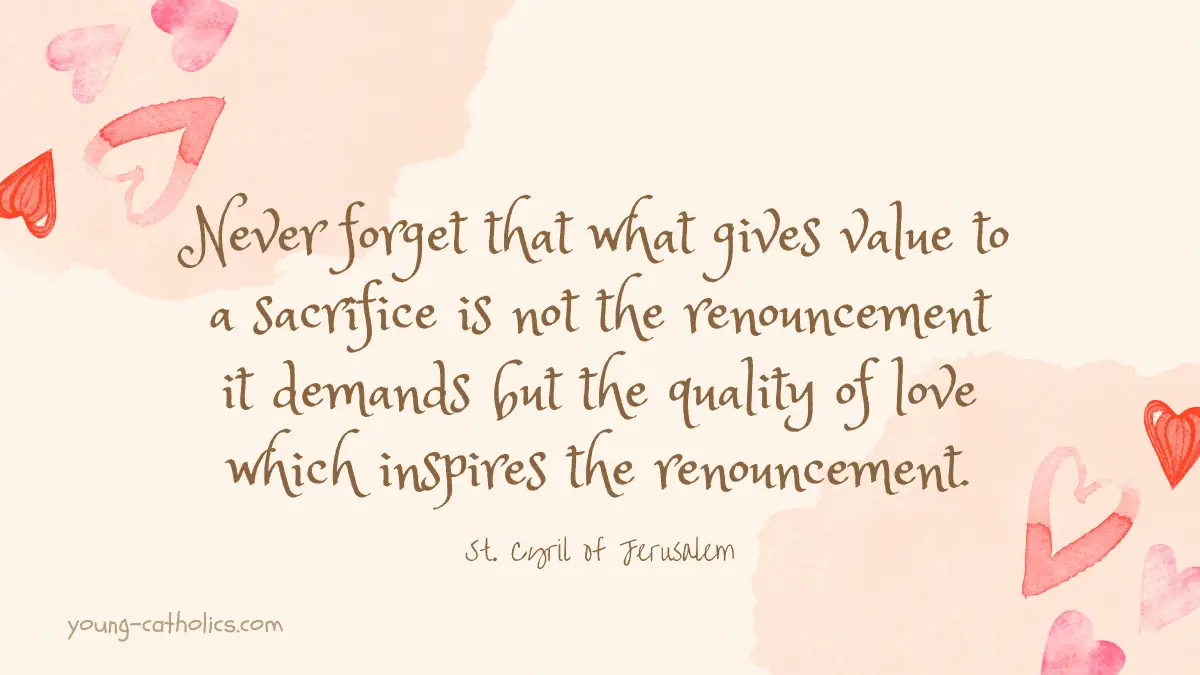 Never forget that what gives value to a sacrifice is not the renouncement it demands but the quality of love which inspires the renouncement.
The value of sacrifice is not in pain. It is in the love. Father, you love the way your Son Jesus loves. You see him love without reserve. And when you look at me, you see your Son in me. Even the tiny part of myself which is able to love in some small way is a reflection of your Son. And you cannot help but love that small part of me which reflects the Son. And this makes me desire to be more like Jesus.
Like this: