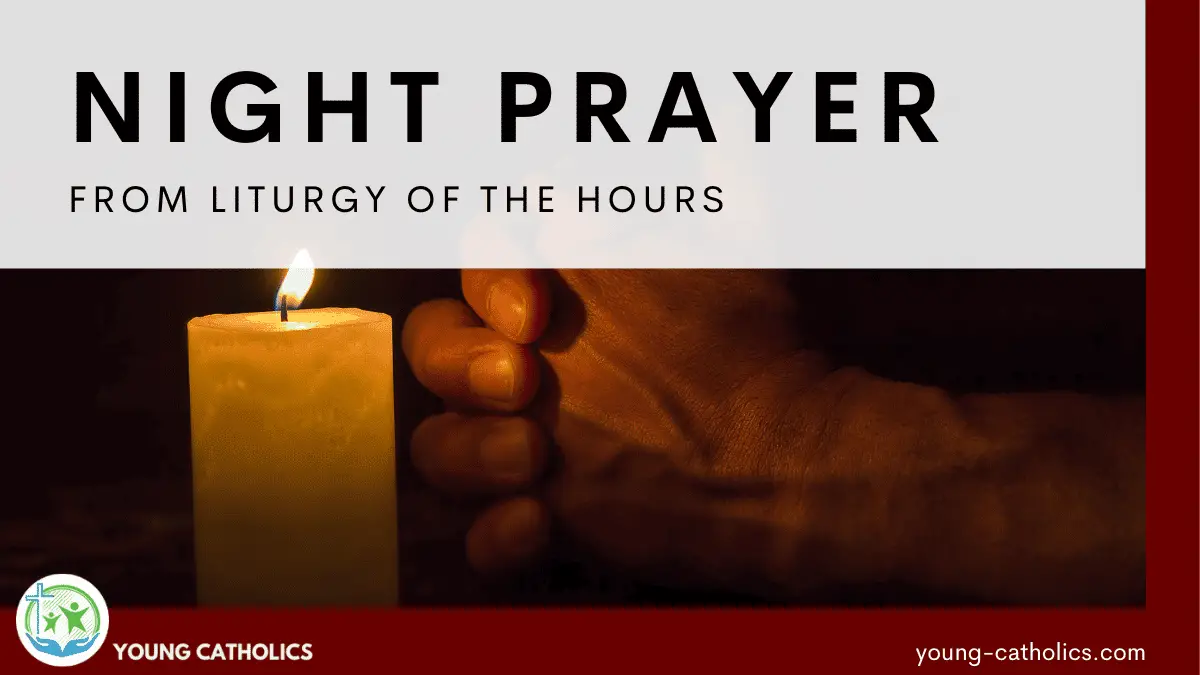 Pray the Night Prayer from Liturgy of the Hours
The Night Prayer from the Liturgy of the Hours  is a really peaceful way to end the day.
Some people feel like the Liturgy of the Hours is too "old fashioned" to use with teens and children, but many can appreciate it. If it seems too long for shorter attention spans, you can choose to just do part of it, for example the antiphon from the Gospel canticle:
Protect us Lord, as we stay awake, watch over us as we sleep, that awake we may keep watch with Christ and asleep rest in His peace.
It is so comforting to me to rest in bed knowing that our heavenly Father is watching over us as we sleep.  It helps us let go of the cares of the day and put ourselves in our Lord's gentle care. So that might be a good starting point for younger children.
To read the whole prayer, also known as Compline, you need a source for the readings. Try iBrevary which is available on Android and iOS. Laudate is another good app to use for the Divine Office and other Catholic prayers. It is also available on Android and iOS. These are free apps and an great alternative to purchasing the full Liturgy of the Hours in book format, which can be pretty expensive.
Printable Short Prayer
The Daily Examen is another good option for nighttime prayer. This encourages us to look at our day and reflect how God is speaking to us in our experiences and emotions. The Examen helps us see how God is moving in our lives. It is especially useful for discernment.
Prayers bring us closer to God. We pray to change our own hearts and bring them into alignment with the heart of God. We pour ourselves out to God and know that we are heard. We also let God speak to us.