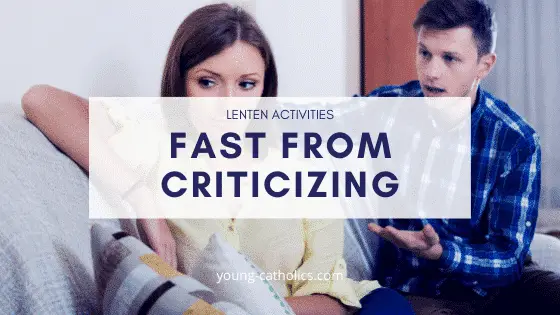 It is difficult to let go of the desire to criticize, either aloud criticism or criticism in your thoughts. Try to give it up this Lent.
Criticism is linked to the desire to control another person's actions It also feeds our own ego. We feel we know what is better and discount the other person.
Instead of criticizing, try seeking to understand the other person. And remember that none of us is perfect.