7th Sunday in Ordinary Time Year A
Sunday, February 19, 2023
Mass Readings for the 7th Sunday in Ordinary Time Year A
Themes for the 7th Sunday in Ordinary Time Year A
The readings for the 7th Sunday in Ordinary Time Year A focus on holiness and loving our neighbor. The first reading tells us not to bear grudges and gives us the Golden Rule. The second reading reminds us that all of us are God's temples. And in the gospel, Jesus tells us that we must love everyone, even our enemies.
See the Homilies and Reflections section and the More Thoughts section for further expansion on these readings and some reflection questions for the 7th Sunday in Ordinary Time Year A.
Sponsored

Learn to forgive
Resources for the 7th Sunday in Ordinary Time Year A
Jesus commanded us to love. The Catholic Church teaches that respecting life is more than just not hurting other people. We must actively work for peace and justice, even for those we are in conflict with.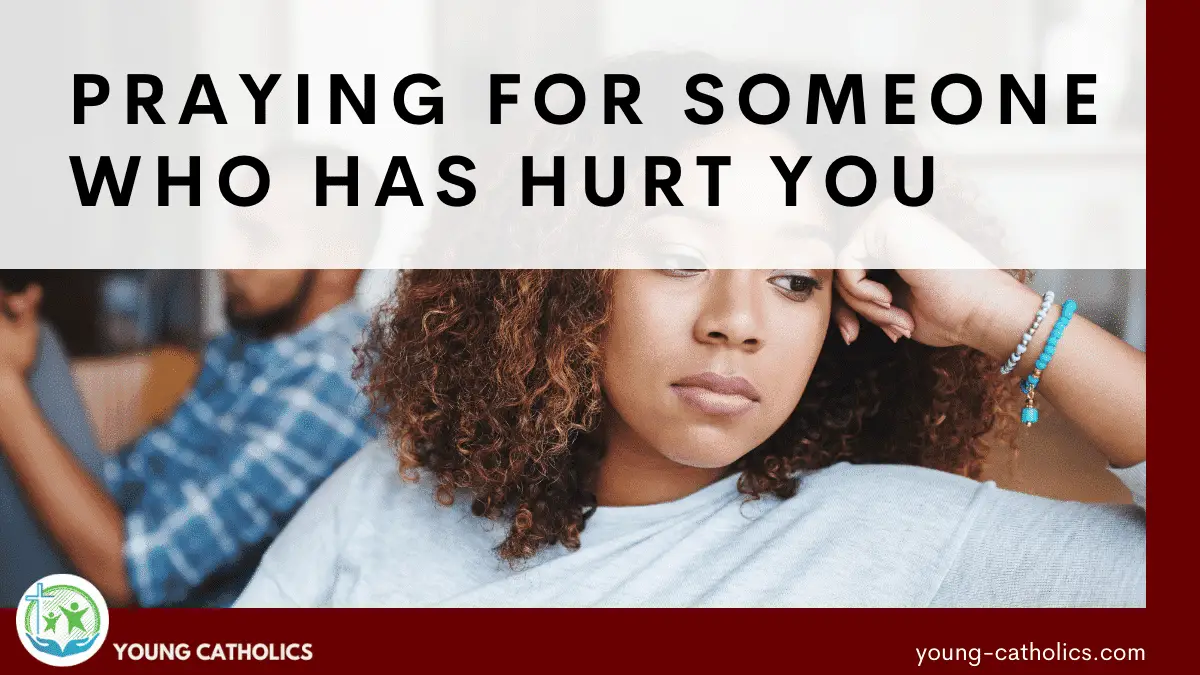 Praying for someone who has hurt you is difficult. This prayer is especially powerful if you are still harboring some resentment. Pray from your heart, but if you are having trouble getting started, try this prayer.
This Love Your Enemies activity sheet can be used for religious education or Children's Liturgy of the Word. It is a fill in the blank sheet.
This Love Your Enemies lesson plan will help youth understand why God asks us to love our enemies. This is very difficult to do, but by changing hearts we can change the world.
This prayer is based on Psalm 103, which is the responsorial psalm for this Sunday. God knows us completely and shows us mercy. He does not hold our sins against us. Instead he saves us.
Homilies and Reflections for the7th Sunday in Ordinary Time Year A
Arthur Brooks is an American social scientist, musician, and contributing opinion writer for the Washington Post. His latest book is titled "Love Your Enemies: How Decent People Can Save America from the Culture of Contempt."
Jeff Cavins explains that Jesus tells us how to form our attitude who oppose us philosophically, politically, or religiously. We must pray for our persecutors.
After Jesus gives the beatitudes in the Gospel of Luke, he makes a demand of his followers that is, quite frankly, counter-intuitive: Love your Enemies.
Fr. Mike Schmitz explains that when we are hurt, we must understand that forgiveness is not making the other person pay for what they have done to us. We release them from our debt. But we can also release them from the relationship.
From Bishop Robert Barron. The book of Leviticus was laying out the practices by which Israel set itself apart from the other nations. But the holiness of Israel was only a function of the supreme holiness of the God of Israel. Israel was meant to be different, because God is different.
From Scott Hahn. We are called to the holiness of God. That is the extraordinary claim made in both the First Reading and Gospel this Sunday.
In this video from Life Teen, Joel Stepanek helps us understand the scripture for the 7th Sunday in Ordinary Time Year A. The first reading helps us understand what love is. This reading is reflected back in the gospel reading. Jesus is talking about "going the extra mile". He is teaching that we should go above an beyond.
More Thoughts for the 7th Sunday in Ordinary Time Year A
The command to love our enemies and pray for those who persecute us seems impossible at times. When we have truly been wounded by another person, forgiveness is much more difficult than flipping a switch. It takes time and patience.
A good first step is to ask the Divine Physician to heal the wound. For a raw, hurting wound makes it almost impossible to focus on anything else. When we become focused on the hurt, replaying the memory in our heads, ask the Lord for healing. Speak to Him about how you feel. He knows better than any of us what it feels like to be betrayed and wounded.
It might also be necessary to pray for the desire to forgive the other person. Our natural instinct is to want revenge. We need God's help to change our hearts to truly want to forgive. When the desire to forgive is growing in our hearts, then we can pray for the person who has hurt us.
It is also important to realize that none of this process requires interacting with the person who hurt us. That is completely optional. We might never get an apology or an understanding of what caused the incident. Waiting for that just keeps us held hostage. Letting go and forgiving sets us free.
Reflection Questions for the 7th Sunday in Ordinary Time Year A
Is there someone in my life whom I consider an "enemy"?
How can I be more Christlike in my interactions with people who oppose me?
How can praying for someone who has hurt me be beneficial for me also?
Quotes and Social Media Graphics for the 7th Sunday in Ordinary Time Year A
But I say to you, love your enemies and pray for those who persecute you, that you may be children of your heavenly Father, for he makes his sun rise on the bad and the good, and causes rain to fall on the just and the unjust.
Frequently Asked Questions
We are sorry that this post was not useful for you!
Let us improve this post!
Tell us how we can improve this post?