About the 3rd Sunday of Lent Year A
What date is the Third Sunday of Lent 2023?
Sunday March 12, 2023
The readings for the 3rd Sunday of Lent help us think about our true desires The first reading tells of how God satisfied the thirst of the Chosen People in the desert. The psalm reminds us to let God open up our hearts and flow through them The second reading tells us again that God pours himself into our hearts.
The gospel is the story of the woman at the well, whom Jesus brings to new life through his mercy and compassion. It is worth noting Jesus chose to interact with a Samaritan (an outsider) and a woman. So this is also a good time to discuss how we treat outsiders. And it could also lead to a discussion of the role of women in the Catholic Church.
3rd Sunday of Lent Year A
Resources
Lenten Ideas
What are the Mass Readings for the 3rd Sunday of Lent Year A?
What Are the Themes for the Mass Readings for the 3rd Sunday of Lent Year A?
Change of heart
Baptism
Racism
Immigration
Evangelization
Sponsored

Get a set of Lenten reflections
Resources for the 3rd Sunday of Lent Year A
Racism can be a difficult topic to discuss with teens. It is popular to think that we are "color blind". But the fact is that the playing field is not level and that minorities do not have the same advantages as the majority.  This lesson plan on racism introduces the topic of institutional racism.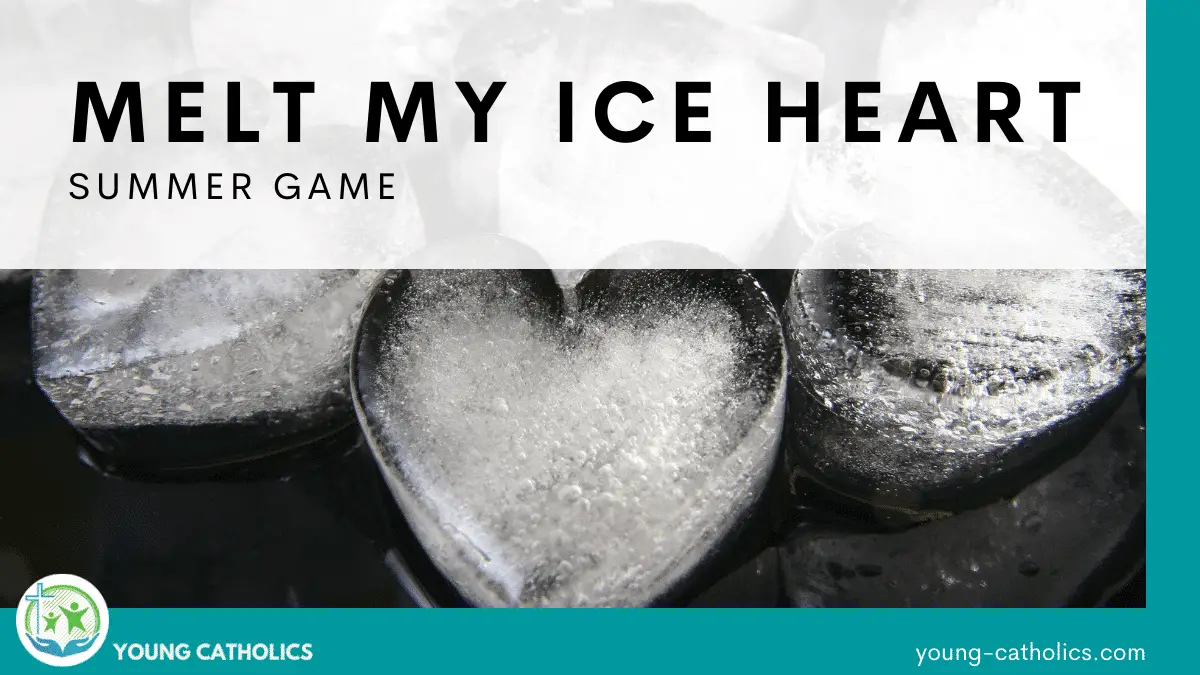 Melt My Ice Heart game could go with a meeting focused on stubbornness or belief or change of heart. It fits in well with the first reading and the psalm. Each team must try to melt a giant ice cube.
There are several different aspects of the story of the woman at the well which are interesting to reflect upon. Here are some questions for different ways to look at this story. These can be used to help facilitate group discussion or for starters for journaling.
Jesus answered and said to her, "Everyone who drinks this water will be thirsty again; but whoever drinks the water I shall give will never thirst; the water I shall give will become in him a spring of water welling up to eternal life." (Social media graphic for the 3rd Sunday of Lent Year A)
We live in a world where we are constantly consuming. The teachings of the Catholic Church can explain our obsession with consumerism. This goes well with the story of the Samaritan woman at the well.
This word search puzzle includes words typically associated with baptism. It is suitable for use with your Children's Liturgy of the Word, Vacation Bible School (VBS), or Youth Ministry.
Lenten Ideas for the 3rd Sunday of Lent Year A
Almsgiving is one of the traditional Lenten practices. One way to give to the less fortunate is to make blessing bags for the homeless. These care packages can be given to a local homeless shelter or outreach program to be distributed to their clients.  You can also keep blessing bags in your car to distribute to any homeless members of the community you encounter in your daily life.
One of the traditional Lenten practices for Catholics is prayer. During this holy season we are called to grow closer to our Lord by increasing and focusing our prayer life. What better way to do this than by attending a weekday Mass or a Saturday morning Mass?
The three traditional Catholic practices during Lent are prayer, fasting, and almsgiving. Long term fasting during Lent can be difficult for very young children. So instead of giving up something for all of Lent they can give up something different each week
We are sorry that this post was not useful for you!
Let us improve this post!
Tell us how we can improve this post?