12th Sunday in Ordinary Time Year B
Sunday June 23, 2024
Mass Readings for the 12th Sunday in Ordinary Time Year B
Themes for the 12th Sunday in Ordinary Time Year B
The readings for the 12th Sunday in Ordinary Time Year B demonstrate that we must turn to God during the storms in our lives. In the first reading God tells Job that he is more powerful than natural events. In the gospel the apostles wake Jesus up during a violent storm and calms it for them.
The storms in our lives
Trusting in God
Natural disasters
Prayer
See the Homilies and Reflections section and the More Thoughts section for further ex12th Sunday in Ordinary Time Year B6th Sunday of Easter Year C.
Resources for the 12th Sunday in Ordinary Time Year B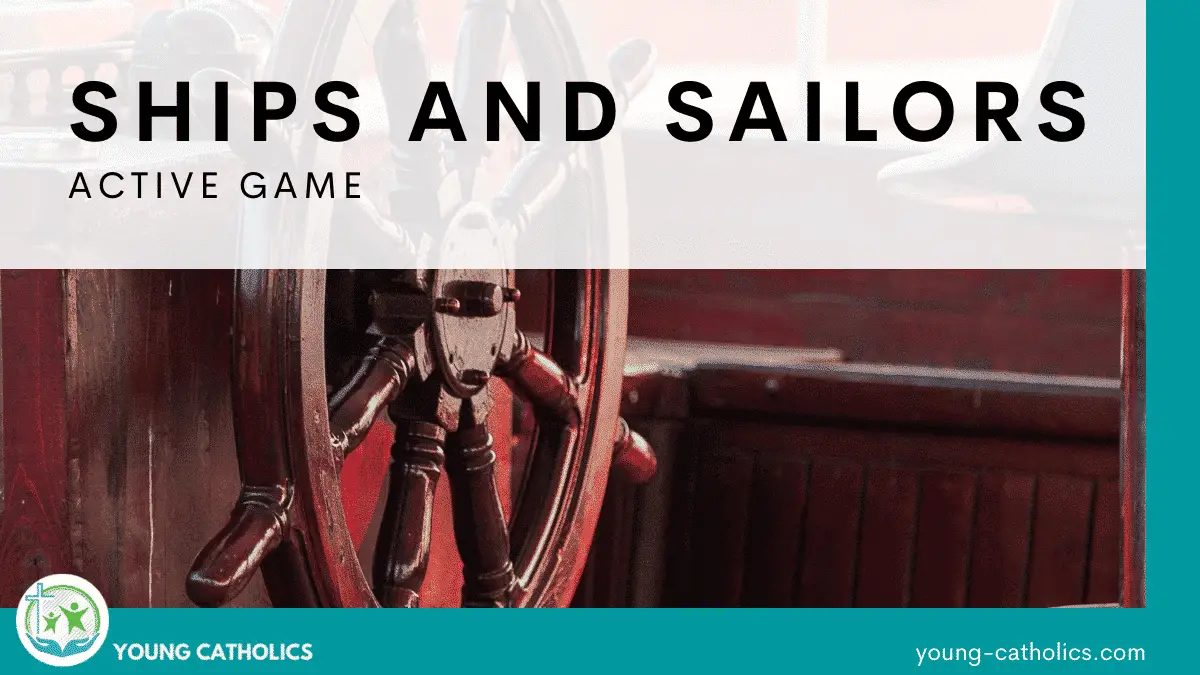 This Ships and Sailors game is an active game where one player gives commands and the others must follow them. A little like Simon Says or Chicken on a Hut or Jackrabbit, except with a nautical theme
This reflection encourages youth to consider how faith in Jesus brings peace during the storms of life.
Homilies and Reflections for the 12th Sunday in Ordinary Time Year B
Also from Bishop Barron. Friends, the book of Job is one of the most profound and most challenging books in the entire Bible. In today's reading, we see that God does not hand-wave away Job's suffering. Rather, the Lord places profound hurt and heartache in an infinitely greater context—into his loving providence. We must not narrow our focus on our pain; we must rather open ourselves to ever greater trust.
In the Storm
From Scott Hahn. "Do you not yet have faith?" Our Lord's question in today's Gospel frames the Sunday liturgies for the remainder of the year, which the Church calls "Ordinary Time." We should live in thanksgiving for our salvation, as today's Epistle tells us—as new creations, no longer for ourselves but for Him who died for our sake.
Also from Bishop Barron. Psalm 130 begins with the words, "out of the depths, I have cried to you, O Lord." Throughout the great tradition, the prayer ""de profundis,"" (out of the depths) has been one of the most powerful expressions of our reliance upon God. When our lives have bottomed out, when we are lost and at the end of our strength, we turn to God.
Also from Bishop Barron. The story of Jesus calming the storm at sea is an archetypal description of the church down through the ages. We find ourselves in the midst of storms, but as long as Christ sails with us, we can find peace.
More Thoughts for the 12th Sunday in Ordinary Time Year B
In today's gospel, the apostles are terrified and Jesus chides them for it. First, they should have turned to him sooner. Second, they need to trust in him more. But the storms of life are scary, and when they hit, we have a tendency to panic.
Sometimes when something rough happens in a community, we think we are all in the same boat, sailing through whatever is hit, and supporting each other. But the truth is, while we might be in the same storm, we are not all in the same boat. Some of us are in massive boats with all of the resources we need. Others are in a tiny canoe, with much less.
So when hard times hit, especially when they hit a whole community, we can look around and reach out to those whose boat need a few holes patched. Maybe we can even give them a few of our paddles.
Reflection Questions for the 12th Sunday in Ordinary Time Year B
What type of boat am I in?
How can I help someone else who is struggling to weather a storm?
Do I turn to God first in the storms of life?
Quotes and Social Media Graphics for the 12th Sunday in Ordinary Time Year B
Frequently Asked Questions
We are sorry that this post was not useful for you!
Let us improve this post!
Tell us how we can improve this post?