12th Sunday in Ordinary Time Year A
Sunday, June 25, 2023
Mass Readings for the 12th Sunday in Ordinary Time Year A
Themes for the 12th Sunday in Ordinary Time Year A
The readings for the 12th Sunday in Ordinary Time Year A are a call to trust in God. Although our circumstances can be unsettling or frightening, God is always caring for us. The first reading Jeremiah trusts in the Lord even though he is being plotted against. The psalm expresses hope that God will hear our prayers in times of distress. The second reading reminds us that Jesus rescued us even though we are sinners. And in the gospel,Jesus tells us "Fear no one" and that we are loved and cared for by God.
See the Homilies and Reflections section and the More Thoughts section for further expansion on these readings and some reflection questions for the 12th Sunday in Ordinary Time Year A.
Sponsored

Learn to trust in God
Resources for the 12th Sunday in Ordinary Time Year A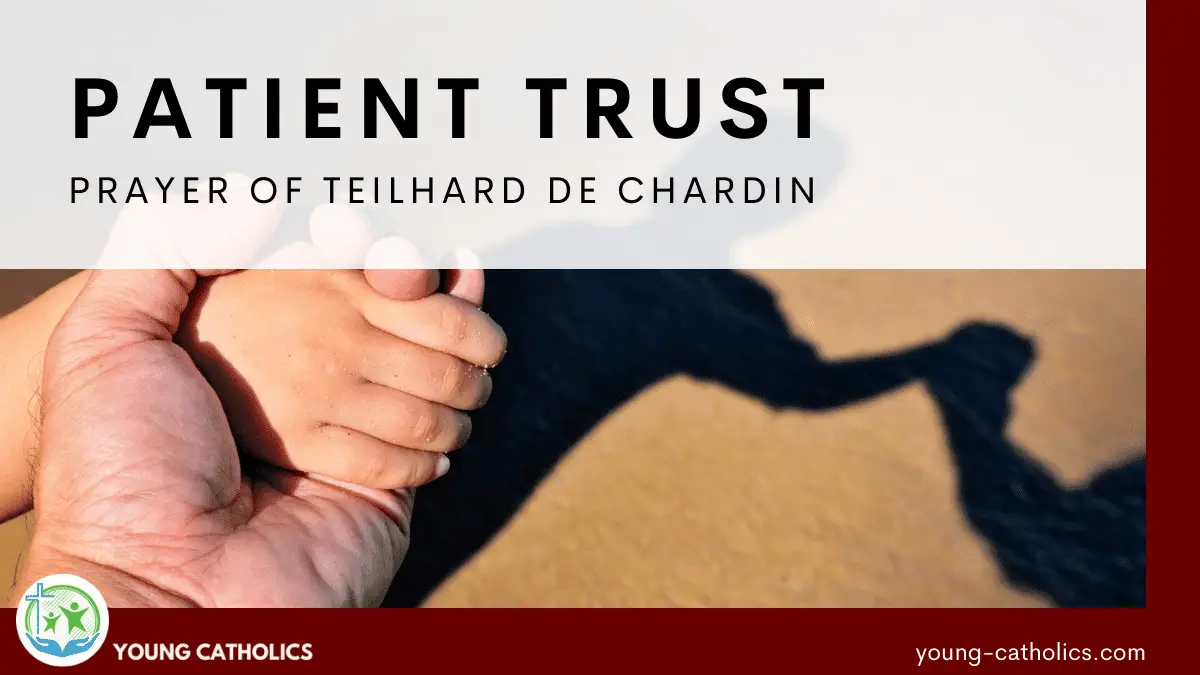 This prayer is about waiting patiently for God. It is especially good for high school students and young adults who are discerning a vocation or possible career. We can be impatient about wanting an answer from God during the discernment process and this prayer is a good way to help trust that God will eventually show us where we are supposed to head.
In this game, players put their hands in a box of unknown substance to find coins. It is a test of if they can overcome their fear of what they might be touching. Be prepared for some funny reactions!
This reflection encourages youth to consider how faith in Jesus brings peace during the storms of life.
Homilies and Reflections for the 12th Sunday in Ordinary Time Year A
Jeff Cavins discusses lessons we can learn from the readings for the 12th Sunday in Ordinary Time Year A, including why we should not fear spreading the gospel in even the darkest of places.
It's easy to think of courage as something we only need when facing our greatest fears, but in this video Fr. Mike explains how courage is necessary to live out every virtue. He shows how cowardice can seem harmless in the ways it sneaks into our thoughts, and shares words from great saints who commissioned the faithful to practice fortitude in our everyday lives.
From Bishop Robert Barron. No matter who is threatening you, who is thundering denunciation, who is coming at you with furious intensity: don't be afraid! Why? Because in Jesus Christ, you are connected to the very power of God, to that which is here and now creating the universe.
From Scott Hahn.
Our commitment to Christ will be put to the test. We will hear whispered warnings and denunciations, as Jeremiah does in today's First Reading. Even so-called friends will try to trap us and trip us up.
Also from Bishop Barron. Along with Daniel, Ezekiel, and Isaiah, Jeremiah is one of the so-called major prophets of Israel. This means not only that he was a great and influential figure but also that he wrote (or at least inspired) a book of some weight and importance. What was the theme of Jeremiah's preaching and prophesying? It was terrible—which is one reason why he was known as "terror on every side."
More Thoughts for the 12th Sunday in Ordinary Time Year A
Jeremiah experiences betrayal and attacks, even from those he thought were his friends. But he remains steadfast in his mission, which he considers an act of faith and trust. He believes that God cares for those who are in difficult situations.
Paul also points out the importance of faith. Through our faith in Christ, we can be saved. Otherwise we might fall into despair.
Jesus tells his disciples that they will face trials and even death. But worse than what kills the body is what kills the soul. We must have faith that God cares for us, for he knows us intimately.
Reflection Questions for the 12th Sunday in Ordinary Time Year A
Where do I turn in times of trouble?
Does my faith bring me peace? How?
What can I do to develop a greater sense of trust in God?
Quotes and Social Media Graphics for the 12th Sunday in Ordinary Time Year A
But the Lord is with me, like a mighty champion: my persecutors will stumble, they will not triumph.

Jeremiah 20:11
Frequently Asked Questions
We are sorry that this post was not useful for you!
Let us improve this post!
Tell us how we can improve this post?