About the 25th Sunday in Ordinary Time Year B
September 22, 2024
The readings for the Twenty-Fifth Sunday in Ordinary Time for Year B are a call to humility and service. The first reading speaks of wickedness and plotting. The psalm reminds us "The Lord upholds my life." The second reading warns against jealously and selfishness. And in the gospel , the apostles have been arguing about which one of them was the greatest.
Am I ambitious for power, wealth, or recognition? Or am I willing to be a servant?
Daily Mass Readings for the 25th Sunday in Ordinary Time Year B
Sponsored
Learn the way of Jesus
Resources
This lesson plan encourages youth to consider why humility is an important aspect of discipleship. We should look up to Jesus. We should not spend our energy trying to get people to look up to us.
This is a prayer based on Psalm 54. It asks God to defend us from enemies from without and within. But it also thanks God, knowing that He will hear our prayer and answer it.
This is a game about humility. Maybe we aren't as smart as we think we are. 🙂
Quotes and Social Media Graphics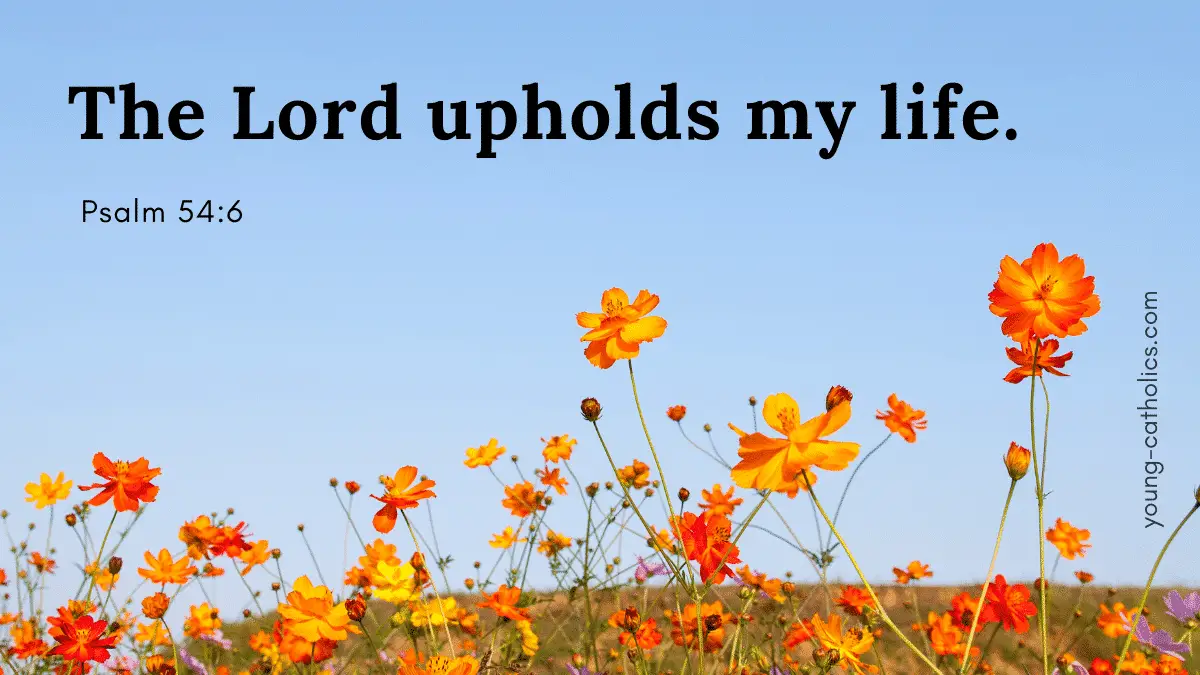 "Behold, God is my helper; the Lord sustains my life. Freely will I offer you sacrifice; I will praise your name, O Lord, for its goodness." Psalm 54
The Lord overturns the criteria about what truly matters: greatness and success in God's eyes are measured by service. Not on what someone has, but on what someone gives. Do you want to be first? Serve.

Pope Francis
Those to be served above all are: those in need of receiving who can't give anything back. In welcoming those on the margins, the neglected, we welcome Jesus, for He is there. And in the little one, in the poor person we serve, we too receive God's tender embrace.

Pope Francis
Homilies and Background Material
This homily connects the readings for this Sunday to the doctrine of Original Sin. We cannot overcome sin on our own. Instead we must humbly approach Jesus like children.
This gospel picks up where the previous week left off. Once again, the apostles are viewing their world with human eyes, with power and prestige being of great importance. Jesus shows us that humility is the path we should take.
What is humility? It is not being a doormat or thinking you are worthless. Nor is it being unable to accept a compliment. And beware of false humility! This article explains what humility is and is not.
Like this: