About the 26th Sunday in Ordinary Time Year B
September 29, 2024
The readings for the 26th Sunday in Ordinary Time Year B remind us not to exclude or hinder others who are doing the work of God. The first reading tells of two men receiving the spirit to prophesy even though they were not present when the group who were to receive the spirit met. This made some of the Isrealites complain. And in the gospel , the apostles are concerned because a man not in their company was driving out demons in Jesus' name. But Jesus tells them not to stop him.
These readings could lead to a discussion about pride and jealousy or to consider the relationship between the Catholics and other religions.
Daily Mass Readings for the 26th Sunday in Ordinary Time Year B
Sponsored
Learn to find inner peace
Resources
This lesson plan on working together focuses on Mark chapter 9. It helps youth understand that we need to cooperate to build the Kingdom of God.
This prayer asks for the grace to be humble, and to let go of our own need to be important, so that Jesus Christ can be exalted.
This prayer, based on Psalm 19, praises God for His glory and for the gift of His law. A printable copy of the prayer is included.
Social Media Graphics and Quotes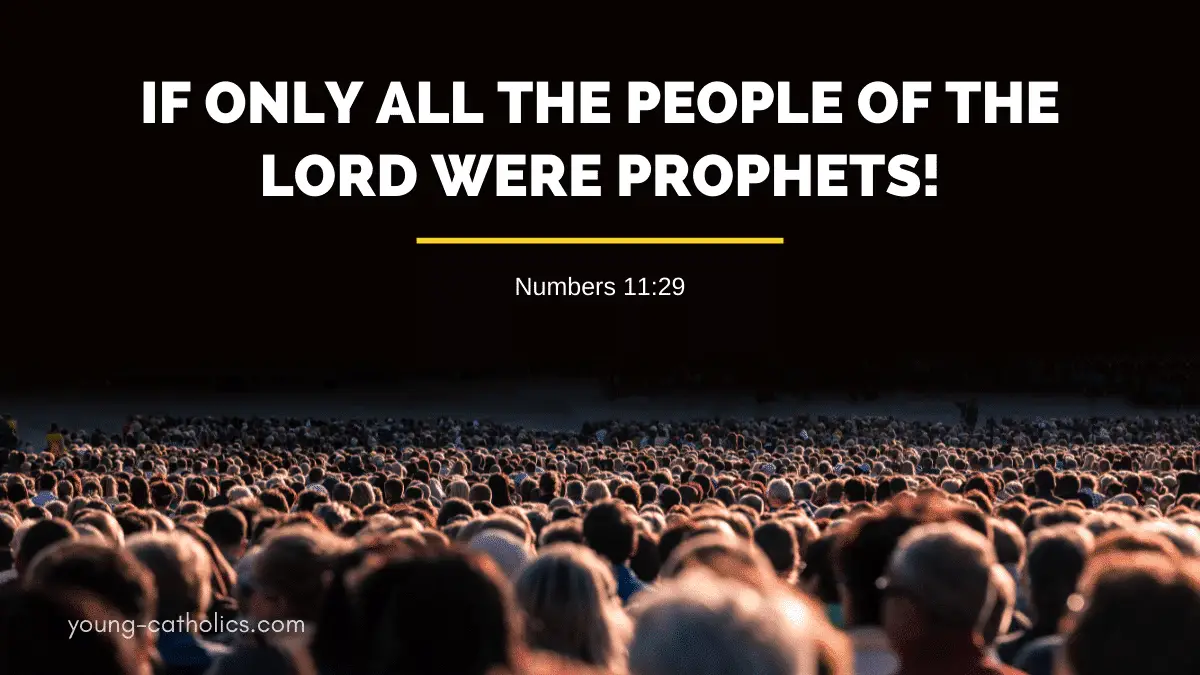 "Are you jealous for my sake? Would that all the people of the LORD were prophets! Would that the LORD might bestow his spirit on them all!"

Numbers 11:29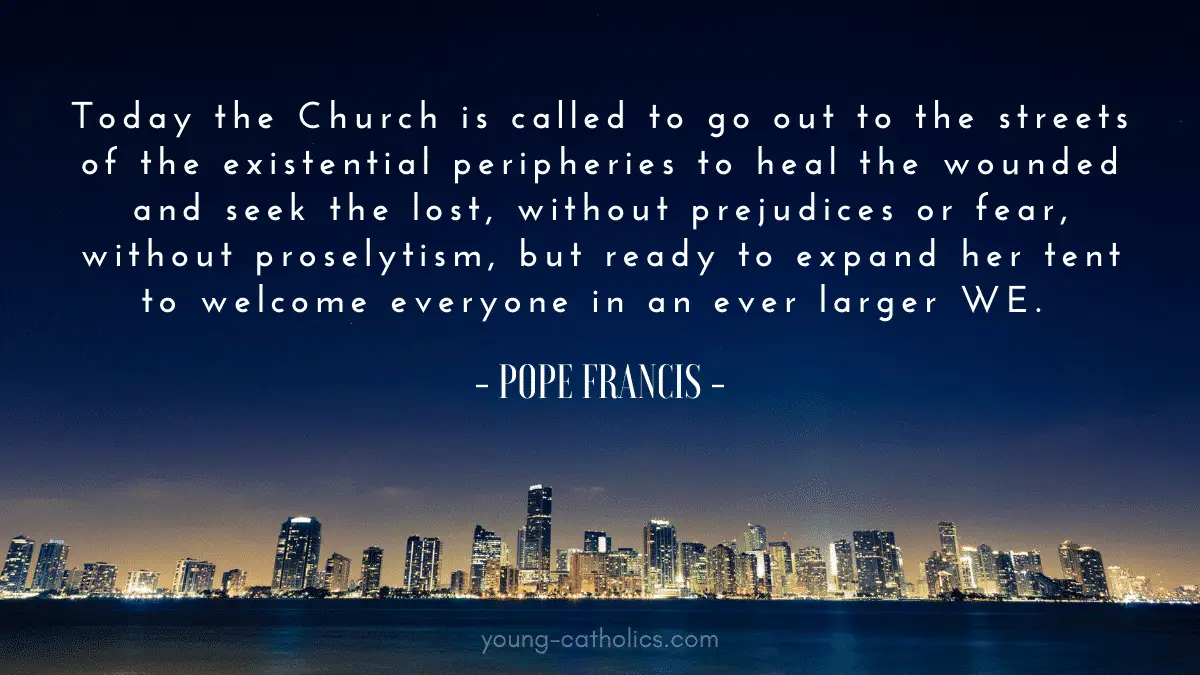 Today the Church is called to go out to the streets of the existential peripheries to heal the wounded and seek the lost, without prejudices or fear, without proselytism, but ready to expand her tent to welcome everyone in an ever larger WE.

Pope Francis
All of us are brothers and sisters! Let us pray to the Most High that, after this time of trial, there may no longer be "others", but rather, a great "we", rich in diversity.

Pope Francis
Homilies and Reflections
In his homily for this Sunday, Bishop Robert Barron encourages us to not be driven by our egos. Pride and jealousy in the Church makes it easy for the Enemy to "divide and conquer".
In his Angelus address, Pope Francis reminds us to avoid the false closeness of a group-think mentality.
This reflection from Fr. Richard Rohr points out that "We compare, and as soon as we compare, we compete."
Like this: