The Feast of the Annunciation is celebrated annually on March 25. This feast day commemorates the announcement of the Angel Gabriel to the Virgin Mary that she had been chosen to be the mother of Jesus and it celebrates her "Fiat" ("Let it be done") in reply.
Mary's "yes" changed the course of history. This simple young woman trusted in God. She is revered as an example of discipleship, completely and confidently doing the will of God. Like Mary, we are called to cooperate with God in bringing about His Kingdom.
Mary becomes the new Ark of the Covenant, carrying the Lord within her. We also become "living tabernacles" when we receive Holy Communion. Like her, we hold Jesus within ourselves and then bring him into the world. Sometimes we would like to do this through big, flashy events. But Mary's humility should serve as an example for us. By responding to God's invitation in our lives, we can do His will in quiet, unseen ways.
The Solemnity of the Annunciation is celebrated annually on March 25.
Mass readings for the Solemnity of the Annunciation of the Lord: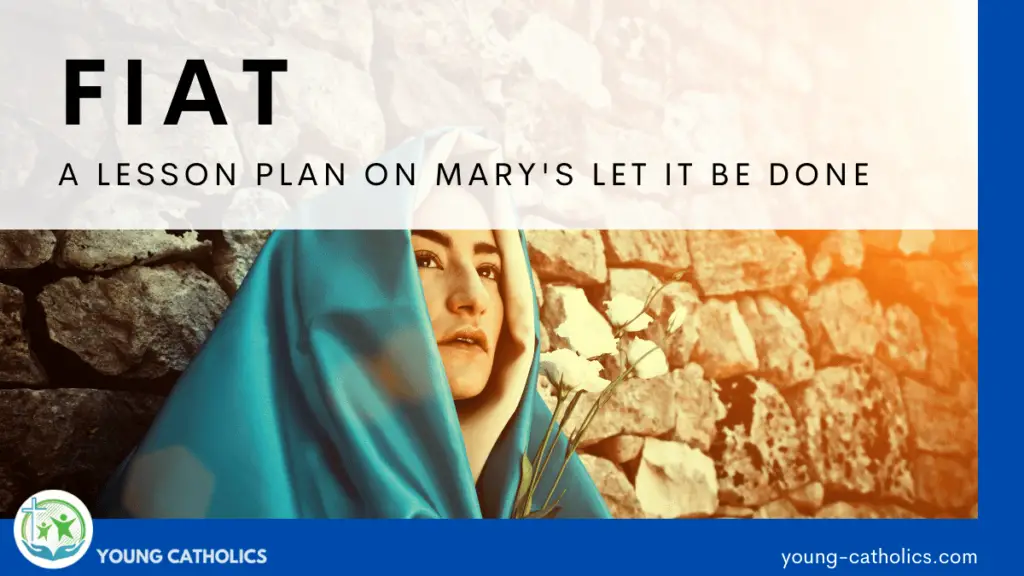 This reflection will help youth understand what it means to be like our Blessed Mother and say "yes" to God.
This is a game which will remind youth to think before saying "no" to God's invitation.
This is another game which relates to saying "yes" and "no"
Download a printable copy of the Annunciation novena.
Show your devotion to the Blessed Mother with this beautiful, minimal image of the Virgin Mary and Jesus.
Quotes and Social Media Graphics
Mary said, "Behold, I am the handmaid of the Lord. May it be done to me according to your word." Then the angel departed from her.