St. Joseph Husband of Mary
Feast Day: March 19
March 19 is the Solemnity of Saint Joseph, husband of the Blessed Virgin Mary. Joseph was a just and holy man, chosen by God to be the foster father of Jesus. He trusted in God and protected Mary and Jesus by fleeing to Egypt.
He does not speak a single word in the gospels and little is known about him. Since he is not mentioned in Jesus' adult life, it is assumed he died earlier with Mary and Jesus beside him.
Patron Saint of …
St. Joseph is the patron saint of fathers, carpenters, immigrants, happy death, the Catholic Church, and more.
Mass Readings for the Solemnity of St. Joseph Husband of Mary:
St. Joseph showed great humility. This Litany of Humility prayer asks Jesus to lead us down the path of humility, wanting to be less than all others around us, so that He might be glorified instead of us.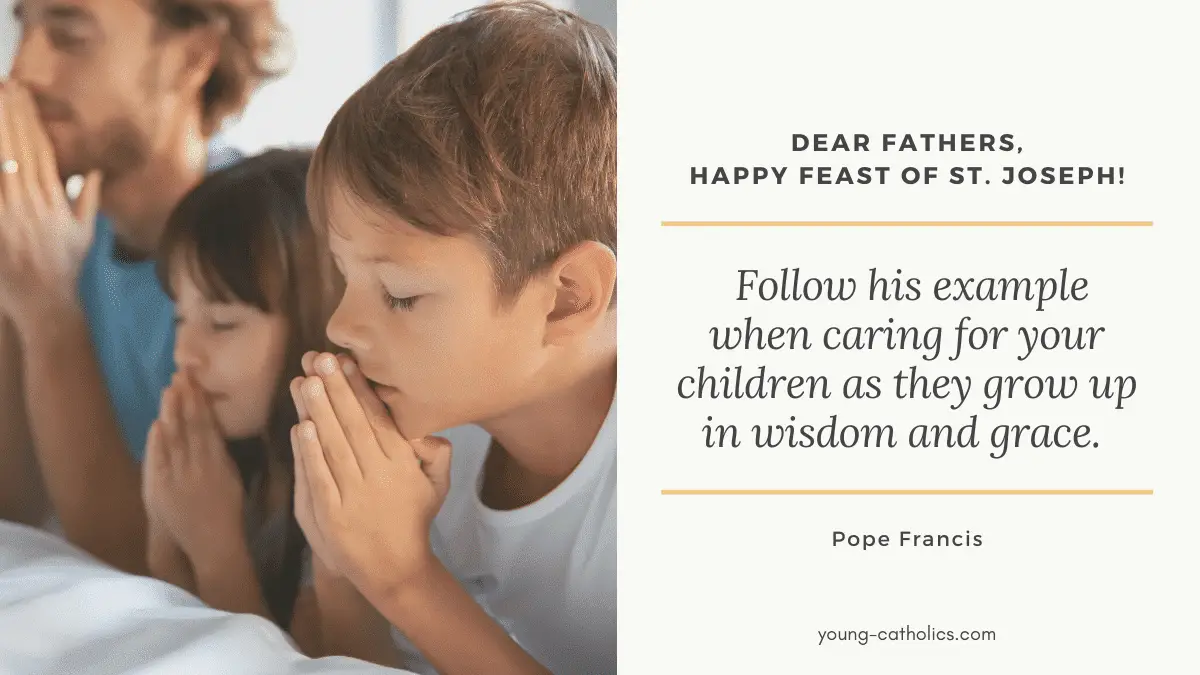 Social Media Graphic and Quote
Dear fathers, happy Feast of St. Joseph! Follow his example when caring for your children as they grow up in wisdom and grace.
The front of this prayer card features scenes from St. Joseph's life as he faithfully cared for and protected Jesus and Mary.
We are sorry that this post was not useful for you!
Let us improve this post!
Tell us how we can improve this post?