14th Sunday in Ordinary Time Year A
Sunday, July 9, 2023
Mass Readings for the 14th Sunday in Ordinary Time Year A
Themes for the 14th Sunday in Ordinary Time Year A
The readings for the 14th Sunday in Ordinary Time encourage us to praise God for all of the blessings in our lives. The first reading is a song of praise for the coming Kingdom of God. The second reading tells us to live by the Spirit, for the Spirit will bring life to our mortal bodies through Christ Jesus. And in the gospel, Jesus praises the Father and then invites us to follow him, for he helps us when we are stressed and overwhelmed.
Praise
Relationship with Jesus
Letting go of our burdens
See the Homilies and Reflections section and the More Thoughts section for further expansion on these readings and some reflection questions for the 14th Sunday in Ordinary Time Year A.
Sponsored

Learn to follow Jesus more closely
Resources for the 14th Sunday in Ordinary Time Year A
We know God sustains us and cares for us. This is a prayer based on Psalm 145, which is the responsorial psalm for the 14th Sunday in Ordinary Time Year A. This prayer expresses praise to God for the way he watches over us.
St. Jude is the patron saint of hope and of impossible causes. That makes him a good saints for students when they feel overwhelmed by studies and other demands on their time.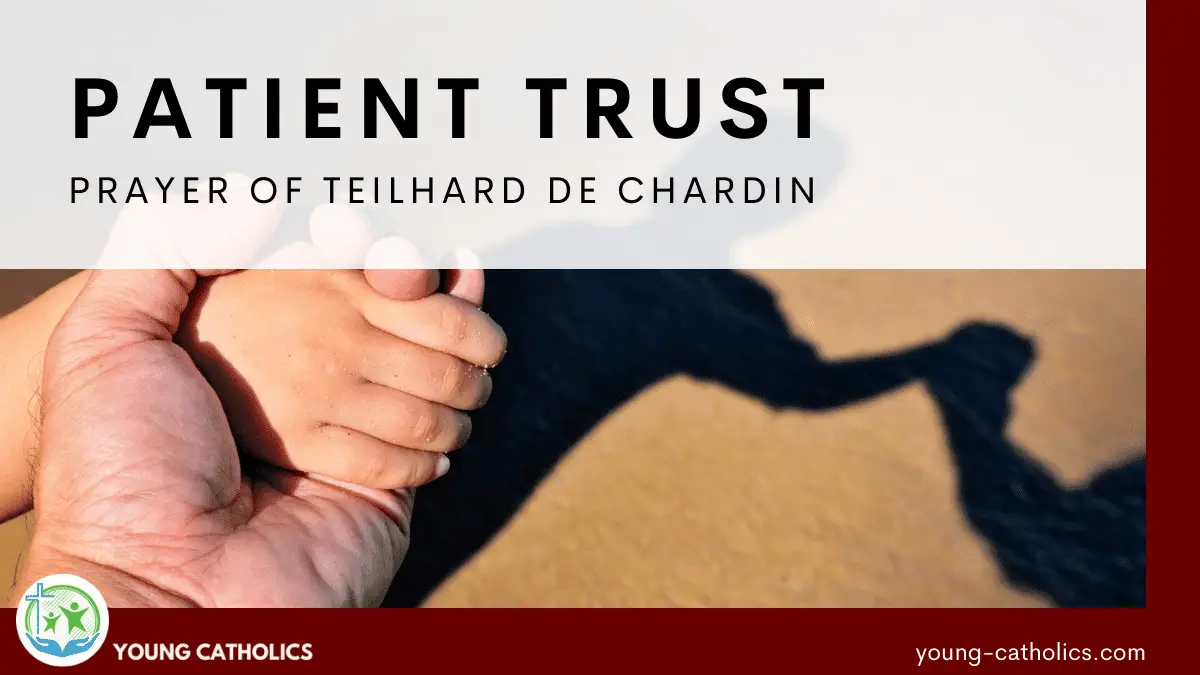 This prayer is about waiting patiently for God. It is especially good for high school students and young adults who are discerning a vocation or possible career. We can be impatient about wanting an answer from God during the discernment process and this prayer is a good way to help trust that God will eventually show us where we are supposed to head.
Homilies and Reflections for the 14th Sunday in Ordinary Time Year A
Jeff Cavins reflects on the readings for the 14th Sunday in Ordinary Time Year A and discusses what it means to have "life in the Spirit."
In the spiritual life, it's difficult to know whether striving to do God's will or just abiding in him is better. But why can't we do both? Fr. Mike Schmitz explains.
From Bishop Robert Barron. The background for the prophecy contained here is that Israel saw itself as the specially chosen people of God, whose mission was to bring the light of the Lord to all the nations of the world. At the time of David, this ambition seemed more realistic, but things fell rather quickly apart.
From Scott Hahn. Jesus is portrayed in today's Gospel as a new and greater Moses. Moses, the meekest man on earth , was God's friend. Only he knew God "face to face". Jesus too is meek and humble. But He is more than God's friend.
More Thoughts for the 14th Sunday in Ordinary Time Year A
During the time of Zechariah, Israel was in turmoil. They had been invaded by a foreign force and exiled. But through the prophet, God promises that a new king will come and restore the kingdom, bringing justice and peace. How hard this must have been to believe during this difficult time!
In the gospel, Jesus promises rest and hope to those carrying heavy burdens. His gentle words tell us that what God asks of us is not beyond our strength. He shares the yoke with us and helps us bear the load.
This makes us realize that when life seems too difficult, we must not rely on our own strength. Instead we must turn to Jesus and ask for help.
Reflection Questions for the 14th Sunday in Ordinary Time Year A
Do I turn to God immediately in difficult times or do I try to rely on myself at first?
Can I think of a time when I was struggling and the Lord came to my assistance?
Who needs me to be the hands and feet of Christ today, helping them with their heavy load?
Quotes and Social Media Graphics for the 14th Sunday in Ordinary Time Year A
Frequently Asked Questions
We are sorry that this post was not useful for you!
Let us improve this post!
Tell us how we can improve this post?