About the 22nd Sunday in Ordinary Time Year A
Sunday, September 3, 2023
The readings for the 22nd Sunday in Ordinary Time Year A focus on our natural longing for God. In the first reading Jeremiah realizes he cannot escape his burning desire for God. The second reading tells us that we must allow ourselves to be transformed to be one with Christ. And in the gospel Jesus explains that following him means making sacrifices. Are we willing to do what it takes to be a disciple?
Possible themes for this weekend's readings are sacrificial love, longing for God, prayer, and water.
Daily Mass Readings for the 22nd Sunday in Ordinary Time Year A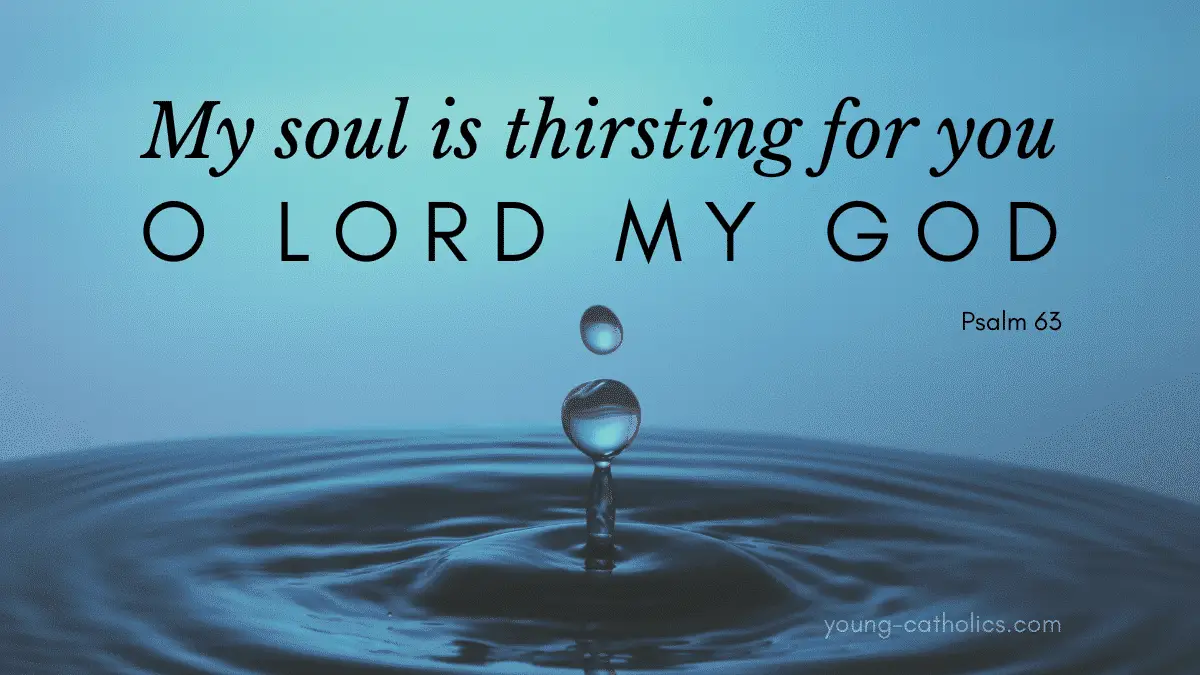 Other Resources
Top ideas for 22nd Sunday in Ordinary Time – Year A
"Let us ask for the grace to cultivate a desire for Christ, source of living water, the only one who can satisfy the thirst for life and love which we bear in our hearts." Pope Francis
We live in a world where we are constantly consuming. The teachings of the Catholic Church can explain our obsession with consumerism.
Water Transfer game is a wet silly game for VBS or youth ministry. It also builds team spirit because group members need to work together to determine the best strategy to move their water.  It would work well for middle…
This simple lesson plan is for a youth ministry meeting focused on the problem of hiding yourself to seek popularity. Letting our true selves shine will allow us to be the people God created us to be and will lead…
The gospels show us that Jesus reached out to those in need. His life is a model for how we should interact with others. One way to do this is through the Corporal Works of Mercy. Consider looking at these…
Drip Drip Drop youth ministry game is a water game for teenagers which can be played indoors if you don't mind wiping up a few puddles at the end. It is basically Duck Duck Goose with water.
Wild Wet Wiffle Ball is a fun summer option for a youth group game. It is just like regular wiffle ball, only wetter.
This What Is My Cross? lesson plan on dying to self is based on Matthew 16:21-27. It helps teens understand what it means to "take up your cross" and gives them some concrete ideas of how they can do this.
We are sorry that this post was not useful for you!
Let us improve this post!
Tell us how we can improve this post?