4th Sunday of Advent Year B
Sunday, December 24, 2023
Mass Readings for the 4th Sunday of Advent Year B
Themes for the 4th Sunday of Advent Year B
The readings for the Fourth Sunday in Advent for Year B speak of the original Ark of the Covenant and of the Annunciation of the Angel Gabriel to Mary, the new Ark of the Covenant. In the first reading, David wants to build a home for the Ark of the Covenant, and instead God promises to establish the house of David forever. The psalm reiterates God's promises to David. The second reading praises God. And in the gospel, Gabriel the Archangel appears to the Blessed Virgin Mary and brings her the news that she has been chosen to be the mother of our Lord Jesus Christ
The Blessed Virgin Mary
Fiat – let it be
Mary (and us) as the Ark of the Covenant
See the Homilies and Reflections section and the More Thoughts section for further expansion on these readings and some reflection questions for the 4th Sunday of Advent Year B.
Resources for the 4th Sunday of Advent Year B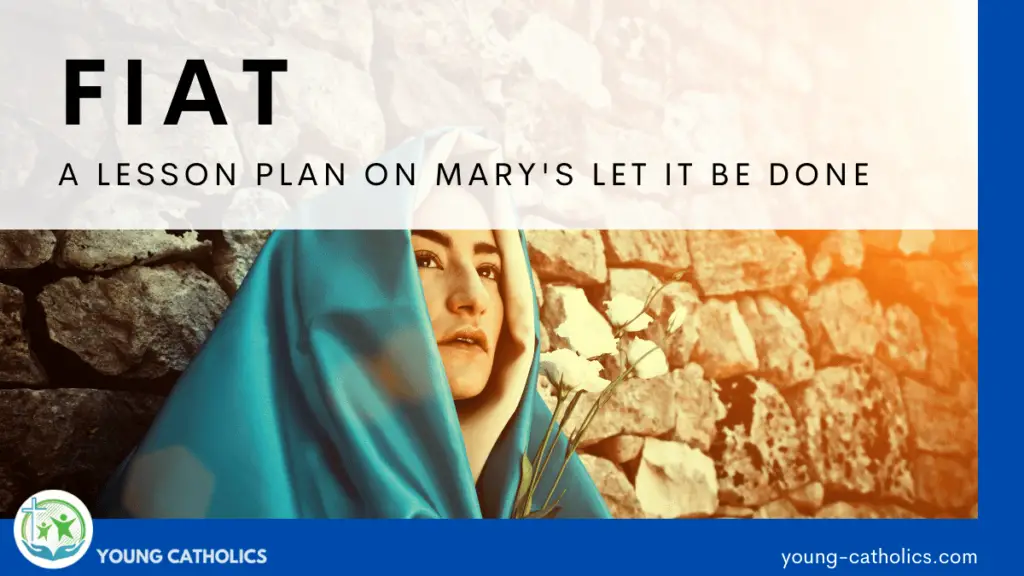 The purpose of this reflection is to help youth understand what Mary's fiat ("let it be done") meant and to help them understand ways to say yes in today's world.
The "O Antiphons" are part of the evening prayer from the Liturgy of the Hours for December 17 to December 23. In them, Old Testament imagery is used to proclaim the coming of the Christ child. Incorporate them into your family prayer this advent.
The Yes No game is a fun activity for your youth group or youth ministry meeting. It can be tied in with teaching by reminding us that we need to say "Yes" to God. It also works well with a meeting focused on our Blessed Mother, whose "Fiat" ("let it be done") in answer to the Angel Gabriel at the Annunciation was an affirmation in her complete trust in the Lord.
Advent Ideas for the 4th Sunday of Advent Year B
So spend a little time looking at the lights. Go see a large Christmas light display somewhere or just drive around your neighborhood and see how beautiful it looks. After you see some great displays, remind your family what the Bible says.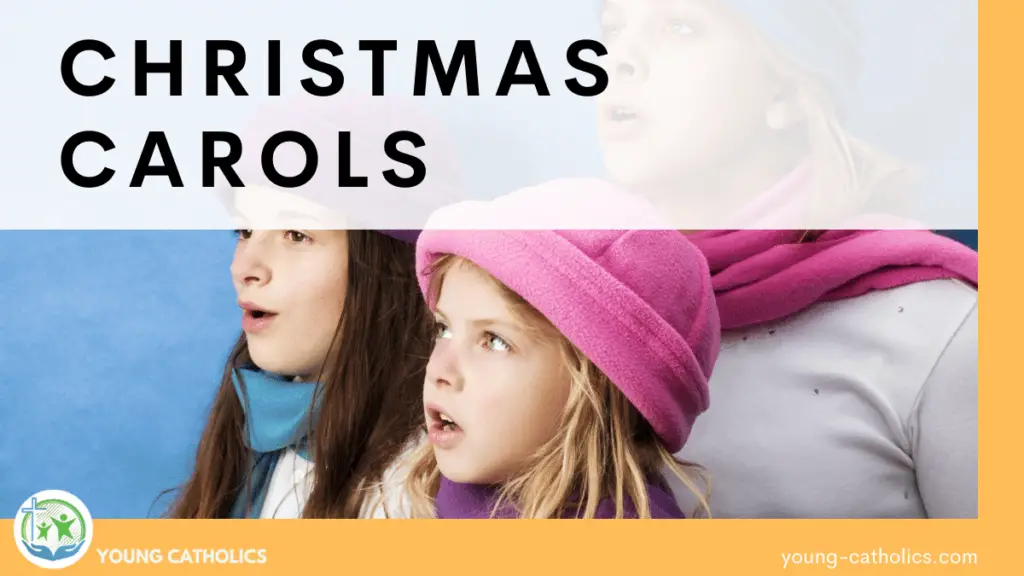 Sing some Christmas carols during the Advent and Christmas seasons. You can go out caroling with an organized group or just sing a few at a family gathering. Include plenty of songs which focus on Christ.
A Charlie Brown Christmas emphasizes the religious nature of the Christmas holiday. But did you ever notice that Linus drops his blanket during the show?
Homilies and Reflections for the 4th Sunday of Advent Year B
In this reflection for the 4th Sunday of Advent Year B, Jeff Cavins marvels at the mystery of the Incarnation as we draw closer to the day God draws close to us.
In this video from Life Teen, Joel Stepanek helps us understand the readings for the Fourth Sunday of Advent for Year B. How good of a listener are you?
Building a House
From Bishop Robert Barron. God cares for his world, but often in a way that is confounding to us, because God plays a subtle and long game. God is a God who makes promises, and he is faithful to them. But they often don't arrive just as we'd expect—which is why we have to wait.
From Scott Hahn. What is announced to Mary in today's Gospel is the revelation of all that the prophets had spoken. It is, as Paul declares in today's Epistle, the mystery kept secret since before the foundation of the world.
Adam, David, and Jesus
Also from Bishop Barron. Adam had a kingly mission. However, he became a bad king. David was meant to restore kingship to its proper form. However, he failed too. But Christ, the Lord, is the King who sets everything aright and restores creation. His kingdom rivals all others.
More Thoughts for the 4th Sunday of Advent Year B
What we have in mind is not always the same as God's plan. Sometimes what we hear is impacted by what we want to hear or what we expect to hear. David is expecting a worldly kingdom, but God's mind is about building His Kingdom. Nathan listens to God.
Mary listens to God's voice in the message of the angel. She could have found ways to dismiss it, but she did not. Advent is a time to listen to God's voice in our everyday lives. Are we listening to God?
Also, consider Mary's state of mind. She saw the oppression of her people. She must have cried "Adanah Adonai!" "How long Lord!" She saw the suffering. So when the invitation from the Lord came, she said "Fiat!" She was willing to be an instrument of God.
So when we are longing for the Lord to rescue us, we should remember that it takes a "Let it be" from us. And we must be willing to believe that our prayers will be answered. We must trust in God and do what He asks of us.
Reflection Questions for the 4th Sunday of Advent Year B
What am I waiting for from the Lord?
Am I willing to say "Let it be"?
How have I heard the Lord in my life lately?
Quotes and Social Media Graphics for the 4th Sunday of Advent Year B
Behold, you will conceive in your womb and bear a son, and you shall name him Jesus. He will be great and will be called Son of the Most High, and the Lord God will give him the throne of David his father, and he will rule over the house of Jacob forever, and of his kingdom there will be no end.
Frequently Asked Questions
We are sorry that this post was not useful for you!
Let us improve this post!
Tell us how we can improve this post?