About the 4th Sunday in Ordinary Time Year C
Sunday, January 30, 2028
The readings for the Fourth Sunday in Ordinary Time Year C bring to mind the adversity which can occur during discipleship
4th Sunday in Ordinary Time Year C
Homilies and Reflections
In the first reading Jeremiah hears that God will defend him. The psalm declares "In you, O Lord, I take refuge; let me never be put to shame." The second reading tells us that love never fails. In the gospel Jesus preaches in his home town and is rejected.
Daily Mass Readings for the 4th Sunday in Ordinary Time Year C
Themes for the Readings
Dealing with rejection
Perseverance
Trust in God
See some more extended themes and reflection questions at the bottom of this post.
Resources for the 4th Sunday in Ordinary Time Year C
This reflection helps teens understand that even Jesus was rejected. And it was by those who were close to him. What does Jesus teach us about rejection?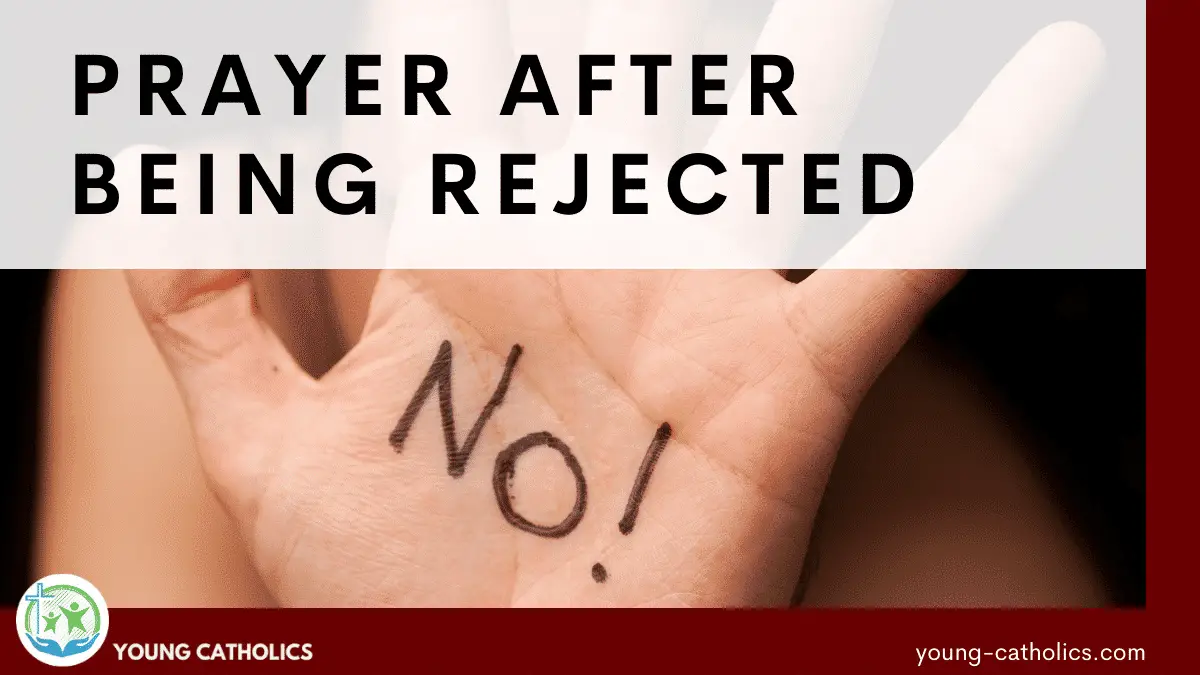 This prayer will help you pour out your heart to God when you have been rejected. God understands your pain. Jesus knew very well the sting of being pushed away.
This prayer is based on Psalm 71, which is the responsorial psalm for this Sunday. It asks God to be with us as we grow older and our lives change.
Social Media Graphic
They will fight against you but not prevail over you, for I am with you to deliver you, says the Lord.

Jeremiah 1:19
Homilies and Reflections for the 4th Sunday in Ordinary Time Year C
Bishop Robert Barron reflects on 1 Corinthians 13. Nothing matters without love.
Both Jeremiah and Jesus proclaim the message of God's salvation and both are rejected for it.
Jesus goes the way of the prophets: he presents himself as we would not expect.He is not found by those who seek miracles, new sensations, a faith made up of power and external signs.He is found instead by those who accept his ways and his challenges.

Pope Francis
More Themes for the 4th Sunday in Ordinary Time Year C
The people are surprised by Jesus. They thought they knew him. He was a local boy. They had seen him grow up. They knew his parents. We can also have our own impressions of people which are difficult to change. And that can make it difficult to see them in a new light, as instruments of God in our world.
Jesus is a prophet in this gospel. He is pointing to rejection in history and to the future when he will also be rejected. By pointing out that God has aided foreigners in the past, he also foreshadows that he will bring salvation not only to the Jewish people but to the Gentiles also.
Jesus is challenging them to open their minds and hearts and see the generosity of the Father. But they grow angry and seek to hurl him off of a cliff. Their harsh rejection can serve as a reminder that Jesus knows our pain. When we feel the pain of rejection, we can turn to him and he understands. It is also a call to reach out to others who are rejected or on the outside.
Reflection Questions for the 4th Sunday in Ordinary Time Year C
Do I stereotype people?
How can I be more open to seeing something new in others?
How have I known the pain of rejection?
Is there someone who feels left out whom I can reach out to today?
We are sorry that this post was not useful for you!
Let us improve this post!
Tell us how we can improve this post?