Mass Readings for the 4th Sunday in Ordinary Time Year B
Themes for the 4th Sunday in Ordinary Time Year B
The readings for the 4th Sunday in Ordinary Time Year B (see below) invite us to recognize Jesus and grant him authority in our lives. In the first reading, Moses foretells the coming of a mighty prophet. The Gospel tells how the people were amazed by the way Jesus taught with authority.
Conversion
Magesterium and the authority of the Church
Giving authority to others
Leadership
See the Homilies and Reflections section and the More Thoughts section for further expansion on these readings and some reflection questions for the 4th Sunday in Ordinary Time Year B.
Resources for the 4th Sunday in Ordinary Time Year B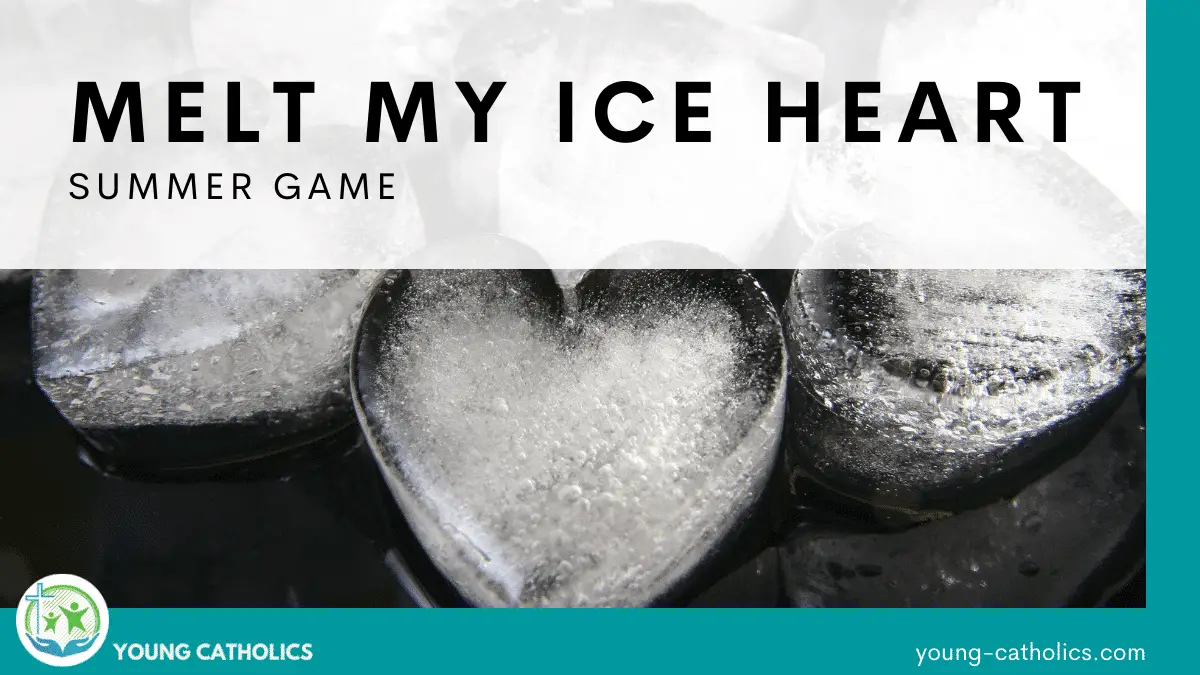 Melt My Ice Heart game could go with a meeting focused on stubbornness or belief or change of heart. Or just for fun. Your teens will love it. Each team must try to melt a giant ice cube.
Not in My Basket is an active game where youth try to get their own balls in their own basket while keeping the other team's balls out. This can be a good game to play for the topics of racism
The purpose of this reflection is to help youth consider who they give authority to in their lives. Who do teenagers listen to?
Leaders We Love is an activity to help youth think about the qualities of a good leader. It is held in an informal, small group setting so youth will be comfortable sharing.
Homilies and Reflections for the 4th Sunday in Ordinary Time Year B
Jeff Cavins shares how the book of Deuteronomy foretold the coming of Christ.
There are many similarities and differences between the Catholic Church and the Protestant denominations. In this video, Fr. Mike Schmitz narrows the differences down to one thing that really sets Catholicism apart from other Christian Churches: authoritative teaching.
From Bishop Robert Barron. Moses is, without a doubt, the greatest figure in the Old Testament. He heard the voice of God from the burning bush; he was given the Ten Commandments; he was permitted to talk to God as to a friend. But Moses speaks of a prophet who is to come, who is "like himself" and who should be listened to. Jesus is this prophet who has the legitimate personal authority to speak the divine word and bring healing to creation.
From Scott Hahn. Last week, Jesus announced the kingdom of God is at hand. This week, in mighty words and deeds, He exercises His dominion—asserting royal authority over the ruler of this world, Satan. Notice that today's events take place on the sabbath. The sabbath was to be an everlasting sign—both of God's covenant love for His creation.
More Thoughts for the 4th Sunday in Ordinary Time Year B
Speaking from Real Life
A person who speaks with authority gives an air of confidence which comes with having a clear vision. They also speak from their own experience. They have more than knowledge. No complicated explanations are necessary. The truth is simply and clearly explained.
The scribes had knowledge and took pride in their deep understanding of Scripture. But their vanity made it difficult for them to connect with ordinary people and share with them how the Word of God could transform their lives.
Jesus taught with humility and used examples from everyday life. He did not require long, complicated explanations, for he truly had authority. He knew what Scripture was meant to do and he was able to convey that in simple, understandable ways. His teaching was authentic and grounded in real life.
His authority also manifested itself in miracles, but people followed Jesus for more than the wondrous signs. For the people who heard him, his teaching about the Kingdom of God was truly Good News which changed they way they saw themselves and each other.
Reflection Questions for the 4th Sunday in Ordinary Time Year B
What is a truth which Jesus Christ has taught to me?
How can my evangelization be grounded in real life instead of just knowledge?
How can I be more authentic when spreading the Good News?
Quotes and Social Media Graphics for the 4th Sunday in Ordinary Time Year B
I will raise up for them a prophet like you from among their kindred, and will put my words into the mouth of the prophet; the prophet shall tell them all that I command.
Frequently Asked Questions